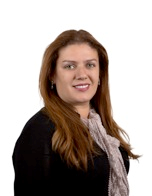 San Diego, CA (PRWEB) October 31, 2014
After being with Real Living Lifestyles for five years it wasn't a difficult decision to join Real Living when she attained her license. "I never thought of the possibility of going and interviewing with other Brokers to join their offices. I am more than happy where I am, I've been with Real Living for 5 years and love the people here and our management team." As a transaction coordinator she brings years of experience into her new real estate career. Now as an agent she can bring her vast knowledge into another aspect of real estate. In 2004 Lofstrom's aunt gave her an opportunity to work with her and her team. Soon she learned that her heart really loved the interaction with people and agents. Lofstrom believes she is truly a people person. Being bi-lingual in Spanish/English is very helpful in this diverse county of people.
"We are excited to have Ellie become an agent for Real Living; Ellie has been an extraordinary transaction coordinator at Real Living for many agents over the years. This real estate expertise will be a great asset to her as well as her clients. We are lucky to have such experience and someone that truly cares about their clients needs," said Linda Scarberry, branch manager in Carlsbad.
Lofstrom attended school in Lima, Peru and has been living in San Diego for the past 12 years. She feels like it's a great place to raise kids and enjoy the best weather on the planet. Currently she resides in the beautiful city of San Marcos where she enjoys learning new things daily and has just started a Yoga class to manage things in her life.
To reach Elizabeth Lofstrom call: 760 807-0501 or email her at: ellie.realliving(at)gmail(dot)com.
Real Living Real Estate is a network brand of HSF Affiliates LLC, which is majority owned by HomeServices of America, Inc.TM, a Berkshire Hathaway affiliate.