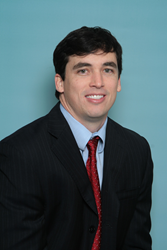 Senior Vice President of American IRA, will be presenting this month's feature webinar Adventures in Real Estate Investing Volume 3. Anyone who has a small retirement account or is thinking of opening a small retirement account needs to attend.
Charlottte, NC (PRWEB) October 29, 2014
This webinar, Adventures in Real Estate Investing Volume 3, is the 3rd installment in a robust new series offered by American IRA to anyone who would like to attend.
Join this webinar for an information-packed discussion focusing on real estate investment techniques that American IRA clients are employing such as getting terrific returns using small amounts of money (wholesaling inside of their account as well as tax certificate auctions).
The case study format of this presentation brings these deals to life for the webinar audience. Everyone should bring their notebooks and be prepared to learn valuable real estate investment techniques that have been successful.
Also, Sean McKay, American IRA's Senior Vice President, will be presenting this webinar live and will be available after the webinar to answer any questions attendees have about the information presented.
This event is open to the public. There is no cost to attend.
Click here to register for this webinar.
About American IRA, LLC:
American IRA is committed to providing every client with gold-level service, regardless of account size. Experience their expertise through their certified IRA services professionals. Enjoy the value with one low annual fee of $285 with unlimited assets and unlimited account values. American IRA clients love the benefit of no charge for "All Cash" accounts. The performance of the American IRA staff is unmatched, with quick and efficient processing within 48 hours.
American IRA services thousands of clients and has over $300 million in assets under administration.
American IRA was built by investors for investors, and brings their successful investment experience to the table, providing excellent educational material showing the public that their Self-Directed IRA account can invest in a variety of assets such as real estate, private lending, limited liability companies, precious metals and much more.
American IRA is conveniently located in Asheville, NC and Charlotte, NC, and serves clients nationwide.