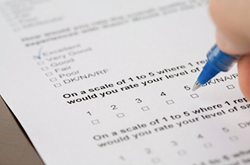 Is it time for your organization to make the switch?
San Francisco, California (PRWEB) October 31, 2014
Leading Emergency & Mass Notification provider, Regroup, has released the results of a recent client survey that sheds light on the varied reasons why many organizations decide to make a change in emergency notification systems.
Regroup surveyed administrators from K-12 schools, higher education institutions, state/local governments and businesses, who then responded to a series of multiple choice questions which included, "Why did your organization decide to switch emergency notification providers?"
1. Lacked Key Features
Two-thirds of the administrators who participated in the survey said their previous system was incapable of meeting the needs of the organization. This included:
● only permitting a limited number of admins;
● inability to integrate with existing systems/processes to unify communications;
● not offering both opt-in and opt-out methods of registration;
● inability to be used for both critical and non-critical messaging;
● not flexible enough to accommodate distinct communication needs for different departments; and
● not providing alternative methods for launching notifications, such as texting in via cell phone and emailing in from external email accounts.
2. Not User Friendly
Thirty-three percent of respondents said their previous emergency notification system was too hard to use. The difficulties they experienced included:
● the need to navigate through multiple pages in order to send a message;
● an interface that was not intuitive, making it too complicated for non-technical users to send a notification;
● inability to simultaneously push notifications to multiple communication channels from one interface.
3. Slow Message Delivery
Thirty-three percent of respondents also responded that their previous system was too slow. Respondents noted that delay times varied from one hour to two days for messages to be delivered to all intended recipients.
4. Not Cost Effective
Twenty-two percent of the respondents indicated that their previous system was not a cost-effective solution for reasons, such as:
● every user was required to have a user license, making it cost prohibitive to add external stakeholders;
● unlimited messaging was either not offered or was offered at a higher subscription rate;
● a limited number of user groups were included in the base subscription;
● the system was only for emergency use, which required the additional expense of a separate messaging system for non-critical announcements.
5. Limited Group Messaging
Eleven percent of the administrators said they were unable to use their previous system to communicate with other branches/locations within their organization. The reasons they gave included a limited number of user groups being included in the base subscription rate, along with high user licensing fees. Those factors made it cost prohibitive to include external branches/locations in the system.
For a live demo of Regroup's Emergency & Mass Communication System, sign up here: http://bit.ly/12joObO
About Regroup:
Regroup, the leading provider of Emergency and Mass Notification solutions, was founded at Stanford University in 2006 to solve the need the campus had for effective messaging across multiple communication channels, including: mobile (text/voice), landlines, email, social media, websites, forums and more. Regroup stands apart from other mass messaging systems with its user friendly one-click messaging, seamless integration with social media and client databases, unparalleled reliability and unlimited text/voice/email messaging.
To learn more about how Regroup's Emergency Notification System can streamline your organization's day-to-day communications, as well as provide rapid communications during a crisis situation, please call 917-746-6776 or email inquiries[at]regroup[dot]com