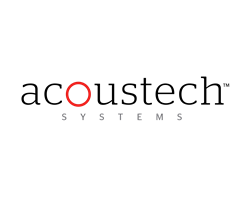 The potential for increasing capabilities in our country's factories and increasing profitability for manufacturers is huge
Columbus, OH (PRWEB) November 04, 2014
Technology innovator EWI is pleased to announce the formation of an independent company based on the research group's patented ultrasonic machining technology. The new enterprise, Acoustech Systems LLC, is the third start-up company to come out of the Columbus-based R&D lab since 2011.
Acoustech Machining, winner of the prestigious R&D 100 Award, is the venture's flagship product. It utilizes high-power ultrasound through a specially designed, patented tool holder that attaches to existing machinery. Intense acoustical energy is applied through the accessory to conventional cutting tools, resulting in faster cutting and drilling through hard-to-machine materials with less wear on tools.
"Significant improvements in feed rates or tool life are two major benefits offered by the system," says Matt Short, Chief Technology Engineer. "Applying ultrasonic energy decreases friction, which in turn reduces forces and heat generated at the tool interface. Lower heat extends tool life and can reduce coolant usage. Decreased cutting force permits for more aggressive feed rates or increased machine capability. There are many cost and waste-saving advantages."
Acoustech Systems Director Chris Conrardy agrees: "The potential for increasing capabilities in our country's factories and increasing profitability for manufacturers is huge. This technology will create a huge global competitive advantage for the industry."
The founding of Acoustech Systems follows the establishment of two other companies based on technology developed at EWI, Fabrisonic LLC in 2011 and RealWeld Systems Inc. in 2012.
"It is a thrill to see the work of our team find direct commercial application in the manufacturing world," says Henry Cialone, President and CEO of EWI. "Helping manufacturers find new options and better solutions to their technology challenges is what EWI is about. We look forward to seeing Acoustech Systems join our other affiliates in making its mark in the manufacturing industry."
To learn more about Acoustech Systems, visit http://www.acoustechsystems.com.
About EWI
EWI is the leading engineering and technology organization in North America dedicated to advanced materials joining and allied manufacturing technologies. Since 1984, EWI has provided applied research, manufacturing support, and strategic services to leaders in the aerospace, automotive, consumer products, electronics, medical, energy & chemical, government, and heavy manufacturing industries. By matching our expertise in materials joining, forming, and testing to the needs of forward-thinking manufacturers, we are successful in creating effective solutions in product design and production. To learn more, visit http://www.ewi.org, email info(at)ewi(dot)org, or call 614.688.5000.