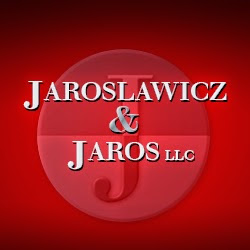 New York, NY (PRWEB) October 29, 2014
Jaroslawicz & Jaros, LLC is a premiere New York City personal injury law firm that has fought for injured victims and families for over 30 years. Comprised of talented and compassionate lawyers, the firm delivers personalized support to clients navigating challenging legal journeys, as well as exceptional, hard-hitting representation. For the firm's continued success in Personal Injury law, Jaroslawicz & Jaros, LLC has been officially nominated for the 2014 Litigator Awards.
The Litigator Awards are designed to recognize exceptionally talented law firms that have secured some of the highest honors in Trial Law. Rather than peer popularity, the Litigator Awards are based on actual verdict and settlement achievements. There is also an exclusive emphasis on firms that have secured million, multi-million, and / or billion dollar cases – an accomplishment held by less than 1% of all lawyers in the country.
Eligibility benchmarks for the Litigator Awards are considered among the most rigorous of any trial-law competition. Nominees must exemplify exceptional regulatory compliance and extraordinary litigation achievements. Other criteria include strict thresholds for verdict or settlement recoveries of significant value. Of the more than 1 million attorneys and firms considered, only about 12 law firms per state or metro area earn the award.
Jaroslawicz & Jaros, LLC's nomination for the 2014 Litigator Awards speaks volumes about the firm's legacy of success. According to Co-Partner Abraham Jaros, "The firm has been undeniably committed to securing the best possible outcomes for victims and families. We fight for justice, and we fight for the compensation our clients deserve." For more information about the firm, visit http://www.jaroslawiczandjaros.com.
Jaroslawicz & Jaros, LLC is a full-service personal injury law firm that has been representing injured victims and families throughout New York since 1980. With a legal team that focuses on personal attention and service, the firm has recovered more than $1 billion in damages for clients.