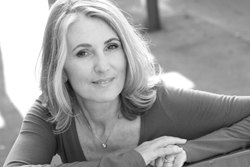 Being small is no excuse for missing out on the big benefits of employee development.
(PRWEB) October 31, 2014
As Women in Small Business Month draws to a close, author and consultant Julie Winkle Giulioni, author of the Amazon bestseller, Help Them Grow or Watch Them Go, shares sage advice for busy business owners and entrepreneurs who believe that employee development is simply not possible within their organizations.
Time, money, competing priorities, and even the lack of upward mobility are often cited as challenges and reasons to forego employee development. However, development is one of the most cost- and time- effective ways businesses can increase capacity, and magnify the impact and results of smaller staffs. It's precisely when people are over-burdened and under-resourced that they need development most.
While small business owners may be tempted to skimp on investing in their employees, this strategy may be more costly than anyone realizes. "Being small is no excuse," Winkle Giulioni challenges. "In fact, over the long term, developing people may be MORE necessary for small enterprises than large ones. People development is a key differentiator capable of enhancing motivation, retention, and sustainable results."
Why? "Developing people builds both immediate and long-term capacity to compete with larger and better resourced organizations." Additionally, when people feel valued and invested in, they are more willing to invest their discretionary effort in their jobs. They also stay with a company longer, helping small business owners save on the costly recruiting and training of new employees.
Creative approaches to people development can be implemented in ways that don't have to cost a lot of time – or money. Consider these quick tips for people development:
Network with others to discover learning opportunities in your own community. "Your community is a powerful and unexpected source of development. Collaboration with non-profits and volunteerism allow the opportunity for your employees to develop a range of new skills while your business gets a positive PR boost," according to Winkle Giulioni. Encouraging employees to join local boards. Or suggest that they engage in charitable activities. These sorts of experience allow people to learn important lessons in leadership, communication, project management and more. What's good for the community can be great for small business.
Invite members of your team to work with you to develop a new skill. As a small business owner, you may feel you are moving too fast to teach anyone new skills. If you invite an employee to work with you, your temporary slow-down to teach them the skill will quickly turn into the opportunity to move faster once your team member is proficient in a new area. By teaching others to do what you can do, you will create new capacity in your organization.
Harness the creative ideas of your employees. Asking questions about current processes and systems can invite creativity from employees. Try "How can we do this better?" "What ideas do you have about this issue?" By soliciting feedback, you will engage your employees in new ways. And don't stop there! Once your employees have shared ideas, encourage their development by tasking them with creating plans to implement those ideas.
What return can you expect as a small business owner when you invest in people development? While monetary return on investment may be hard to quantify, the resulting increased engagement and improved morale of employees are undeniable and priceless. Being small is no excuse for missing out on the big benefits of employee development.
Julie Winkle Giulioni is the author of "Help Them Grow or Watch Them Go: Career Conversations Employees Want." Giulioni has spent the past 25 years improving performance through learning. She consults with organizations to develop and deploy innovative training worldwide. You can learn more about her consulting, speaking, and blog at http://www.JulieWinkleGiulioni.com.