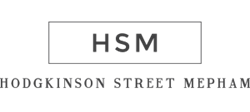 Portland, OR (PRWEB) October 30, 2014
Five months after their expansion, the AV rated law firm Hodgkinson Street LLC announces new branding and a website to accompany their recent change to Hodgkinson Street Mepham. After David Mepham's promotion to name partner earlier this year, Hodgkinson Street Mepham revitalizes their brand and website to include Mepham's name and better reflect their combined litigation expertise. As a leading medical malpractice and mediation firm, the decision to implement new branding reflects Hodgkinson Street Mepham's collaborative philosophy.
The clean design of the new website allows users to easily access information related to the partners and their associates. Complete with attorney profiles, practice areas, and testimonials, potential clients can navigate quickly to find what they need.
Rebranding also signals an opportunity to remind the greater Portland metro area of what Hodgkinson Street Mepham is best known for: efficiently resolving disputes as a team. Currently, Hodgkinson Street Mepham is made up of litigation leaders such as:

Martha Hodgkinson
Jeffrey R. Street
David Mepham
Brad F. Piscadlo
Tracy A. Hooper
Abby Miller
With nearly 100 combined years of litigation experience, Hodgkinson Street Mepham uses its expertise to provide clients with a diverse, yet united approach to mediation. With all three founding partners recognized as Oregon Super Lawyers, the firm maintains its standing as a leader in Portland malpractice and litigation.
About Hodgkinson Street Mepham, LLC
Hodgkinson Street Mepham, LLC (http://www.hs-legal.com) is a Portland litigation defense law firm established in 2009. Recognized as a leader in medical malpractice defense, construction defect, catastrophic personal injury, and real estate litigation, the firm represents some of the top healthcare professionals, corporations and individuals in the Pacific Northwest. Hodgkinson Street Mepham attorneys have tried hundreds of jury trials and arbitrations in Oregon and Washington throughout their careers