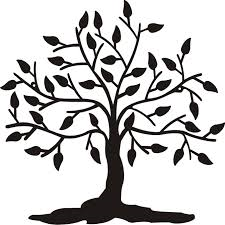 "What a lovely way to memorialize my family. They can access the Sim Shalom Tree of Life from anywhere and we can share moments of sadness and joy." Katie K. NC
New York, NY (PRWEB) November 03, 2014
The Sim Shalom Online Synagogue has created and implemented a virtual "Tree Of Life" for its growing congregation. This centuries-old symbol can be utilized for a panoply of contemporary announcements – including yahrtzeits, deaths, weddings, anniversaries, births, and b'nai mitzvoth;
The Sim Shalom Tree of Life is dedicated to the memory of Ernest Anisz (Yitzchak ben Yehuda) and Naomi Anisz (Naomi Leah bat Iona Pezl) z"l. A leaf on the Sim Shalom can be purchased for $36. In addition to listing names you can include a photo and brief bio about the memorialized person. Leaves may be used to honor the dead as well as to celebrate joyful occasions.
"The Tree of Life is a timeless and benevolent image in our faith, and also has deep-seated relevance in various theological contexts," said Rabbi Steve Blane, founder of the Sim Shalom congregation. "The tree's Hebrew name is "Etz Chaim" – which was first found in the Book of Proverbs."
Etz Chaim is also a common name for yeshivas and synagogues, as well as to works of Rabbinic literatures. It's also used to describe each of the wooden poles to which the parchment of a Sefer Torah is attached. So, the Tree stands both as a spiritual metaphor and a literal grounding in faith.
"Our Tree of Life now takes its place in a long continuum of worship, harmony, and connectivity," said Rabbi Blane. "We're pleased that it integrates a new communication medium into the ongoing tradition, and I'm sure it will serve our congregation well."
"Wisdom is a tree of life to them that lay hold upon her, and happy is everyone that retaineth her." Proverbs 3:13-18.
About Sim Shalom and JSLI
Sim Shalom is an interactive online Jewish Universalist synagogue which is liberal in thought and traditional in liturgy. Created in 2009 by Rabbi Steven Blane on Manhattan's Upper West Side, Sim Shalom offers a means of connecting the unconnected. Rabbi Blane leads accessible and short Kabbalt Shabbat services every Friday night using a virtual interface and additionally Sim Shalom provides online education programs, Jazz concerts, conversion and life-cycle ceremonies along with weeknight services at 7:00PM EST led by Rabbis and students of this online community.
Rabbi Blane is also the founder and director of the Jewish Spiritual Leader's Institute, a second-career Rabbinical school for professionals.
Sim Shalom, a non profit 501 © (3) tax-exempt organization, nurtures a Jewish connection through its mission of innovative services, creative education and dynamic outreach to the global community. For more information visit http://www.simshalom.com or call 201-338-0165.