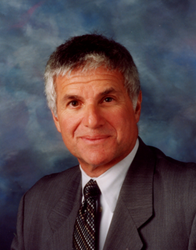 New York (PRWEB) October 30, 2014
The annual meeting of The North American Menopause Society (NAMS) came to a close on Saturday, October 18th, marking the end of the 25th such meeting since the Society's inception in 1989. NAMS is North America's leading non-profit organization dedicated to promoting the health and quality of life of all women during midlife and beyond through an understanding of menopause and healthy aging. With over 2,000 physicians and thought leaders from fields as varied as gynecology, sociology, psychology, anthropology, and epidemiology, among others, this meeting provides a forum for the exchange of the latest information about menopause. Additional information on NAMS is available at http://www.menopause.org.
Among the scientific presentations at this year's meeting were two posters on a new therapy for hot flashes, Relizen. Relizen is a natural, non-hormonal, non-phytoestrogen therapy for the relief of hot flashes associated with menopause. Recently launched in the U.S., Relizen has been used by women and physicians in Europe for more than 15 years and has clinical efficacy established in a placebo-controlled trial published in Climacteric.
"Does Relizen, a non-hormonal treatment for vasomotor symptoms, inhibit the CYP2D6 enzyme system?" was presented by Steven R. Goldstein, MD, FACOG, NCMP of New York City. A second poster entitled "How can hot flashes be managed for breast cancer patients and survivors without risk?" was presented by Professor René Druckmann, MD, OBGYN of Nice, France and co-authored by the oncologist Marc Espié, MD, who serves as the Clinical Director of the Breast Disease Centre at Hôpital Saint-Louis in Paris, France. Abstracts from these posters will be published in the December issue of the Menopause journal, the official publication of NAMS.
Dr. Steven Goldstein is one of the United States' most respected experts in the field of gynecology. He is a Professor of Obstetrics and Gynecology and the Director of Gynecologic Ultrasound at New York University's School of Medicine. He is also a past Chairman of the American College of Obstetrics and Gynecology, New York Section, and a past president of NAMS. Dr. Goldstein's pioneering work in menopausal and perimenopausal ultrasound led him into design of uterine safety studies for several menopause products. He is also the author of multiple books, over 60 textbook chapters and over 80 original research articles.
Professor René Druckman is a renowned French gynecologist. Currently a professor of gynecology in Austria, he founded the ANEMO Menopause Center in Nice in 1985, and founded France's first private in vitro fertilization clinic in the mid-1990s. An active member of the Scientific Committee of the International Menopause Society, Professor Druckman is also the President of the European Society of Obstetrics and Gynecology of French and German-speaking countries. He has authored several books on Obstetrics and Gynecology, as well as numerous papers published in journals such as Maturitas, Climacteric, and Gynecological Endocrinology.
To find out more about Relizen, visit http://www.Relizen.com.
About JDS Therapeutics
JDS Therapeutics markets proprietary, high-quality healthcare products to physicians and patients. JDS is focused on providing patients with scientifically backed, natural approaches to meeting their healthcare needs, and owns more than 100 issued or pending patents worldwide involving clinically active natural compounds.
Relizen® is a registered trademark of JDS Therapeutics, LLC.