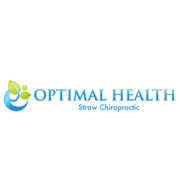 Age Well truly has a great organization and we are honored to be a sponsor for them- who knows, you might even see a few of our patients hitting the dance floor. - Dr. Phil Straw
(PRWEB) October 30, 2014
Optimal Health Straw Chiropractic is proud to announce their participation in the sponsorship of the 25th Annual Senior Prom "Silver Jubilee, at the Irvine Marriott Hotel on November 2nd, 2014.
The Silver Jubilee is hosted by "Age Well", a non-profit Senior Service public benefit corporation based out of Laguna Woods, California. Since 1975 Age Well has been providing the senior population with home and community-based services, thereby allowing seniors to stay in their homes longer, and to help them maintain a good quality of life.
Optimal Health Straw Chiropractic's entire focus is to help sufferers of peripheral neuropathy, a degenerative condition in which the nerves within the legs and feet incur restricted blood flow. Over time, the lack of blood flow to the area can lead to damage, and even potential death of the nerve. This can result in tingling, numbness, loss of mobility, and in its worst stages, amputation of the limb.
At Optimal Health Straw Chiropractic, an innovative safe, drug-free four-step system is being used daily to aid in the treatment of hundreds of patients. The treatment in which Optimal Health uses to try to alleviate the damaging affects of Peripheral Neuropathy, aims to stimulate the damaged blood vessels, in efforts to increase ample blood flow to the nerves.
"Because seniors makes up of a large majority of our patients, we couldn't think of a better way to be involved then with Age-Well," said Dr. Phil Straw, "Age Well truly has a great organization and we are honored to be a sponsor for them- who knows, you might even see a few of our patients hitting the dance floor."
The Silver Jubilee takes place from 5 pm to 9 pm on November 2nd, and is open to all seniors throughout Orange County. The event will include dinner, and live music, tickets are $45 in advance, and $50 at the door.
For more information on Optimal Health Straw Chiropractic, or to book your spot at a local seminar, please call 855-459-9399 or visit http://www.optimalhealthsc.com.