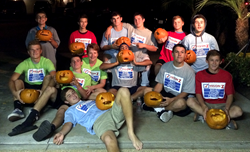 A track record in support of job creation, workforce and economic development
Rancho Santa Margarita, CA (PRWEB) October 30, 2014
Laurie Biehl's experience as a minority independent business owner, community activist, volunteer with local and state organizations as well as a wife and mother combine to give her a new and fresh perspective in her bid for a seat on the RSM City Council.
Biehl believes that her long-time residency provides her with an insight into the needs of the community of RSM. "I understand part of the reason we live here is the desire that our children [are] safe and secure at all times...there is room for improvement in [many] areas, and I am not afraid to take the bull by the horns for the safety of our community at large."
Per her campaign website, Biehl, a candidate for the November 4, 2014 election, believes in a government of and for the people. Her stated goal is to ensure that RSM stays safe, attractive and profitable through decreasing traffic, synchronizing lights, and ensuring that parking is manageable to pedestrians and automobiles alike.
With a desire to create a business-friendly city that is open to fresh ideas, Biehl is an avid supporter of Measure Z, the Measure which provides for the rezoning of the former Nissan dealership back to its original zoning, an Oct. 15 article in the Orange County Register declared. Biehl stated in the article that the refusal of the current RSM City Council to rezone the property shows that the RSM government is "beginning to get a little stale." In a public endorsement on Biehl states, "I have thoroughly studied Measure Z and have concluded that without it, the old Nissan dealership will sit vacant for many more years."
The Orange County Business Council endorsed Biehl as a candidate with a "track record in support of job creation, workforce and economic development. OCBC urges residents to vote yes" on Biehl as a leader with "a pro-business agenda;" read their statements on the OCBC website.
According to Biehl's campaign website, Laurie4RSM.com, her campaign is endorsed by:

RSM councilmember Steve Baric
RSM councilmember Jesse Petrilla
Mission Viejo councilmember Frank Ury
Assemblyman Travis Allen
Commissioner Peter Wittingham
Her 25-plus year residency, her involvement in local school and youth programs as well as her years of volunteering in and around RSM lend credibility to her statement, "My husband and I are proud to call RSM our home… If elected to City Council, I am committed to... seeing that the RSM of the next four years is even more spectacular than we know it today - and with your vote, I can do just that."
Elections take place November 4, 2014.