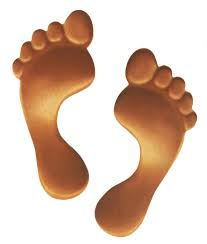 Author Marketing Ideas' new "Digital Footprint Evaluation" provides authors with a wealth of information and ideas.
(PRWEB) October 30, 2014
Author Marketing Ideas (AMI) is a new company offering a new concept. AMI wants to educate authors as to their online profiles in an effort to help them market their own work and is giving away marketing evaluations to that end. The "Digital Footprint Evaluation" researches and analyzes a book's online presence; the author receives a report that outlines all sites found, all sites deficient and supplies recommendations for marketing strategies to improve the online footprint. AMI Director Ellen Green says, "We believe that exposure equals marketing these days in that the greater a book's online exposure, the greater the chance it will be seen by potential buyers. This, combined with a targeted approach to reach its niche audience as applicable, will yield the best results."
The Digital Footprint provides authors with a wealth of information and ideas. "Whether they choose to have us implement or do on their own, the author is now educated as to what a potential buyer would find if searching for that book or one in a similar genre online," said Ms. Green.
What AMI does:

Gives authors the education and industry knowledge to become successful.
Shows authors how to use Twitter, Facebook, Goodreads and other social media to maximize exposure.
Provides access to experts who create professional press releases, video marketing and digital-ready websites to create a competitive edge.
Helps authors understand and develop the core digital elements to create a marketing strategy.
Besides online advice, AMI helps authors negotiate media interviews, set up book signings and events, and more.
Request your Free Digital Footprint evaluation today!