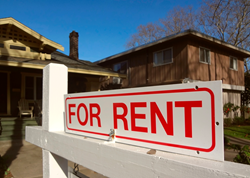 HomeButton is arguably the most favored rental website in North America
New York, New York (PRWEB) October 30, 2014
Landlords cash in on great HomeButton features:
Without question, the single greatest feature is the recent move to a 100% free web-based service - something other rental websites fail to offer. Landlords, agents, and property managers advertising their rental properties on HomeButton can now post an unlimited number of rental ads with no restriction to the number of photos included with each ad - absolutely free! Ads appear on HomeButton immediately and there is no charge for landlords to view inquiries and respond to renters.
HomeButton is packed with other great features including the ability to keep rental property addresses private and save/hide ads for later. HomeButton also utilizes Google Maps and Walkscore to help landlords highlight their rental neighborhood amenities and "walk-ability" - which has proven to be a hit with renters who know that location is everything.
HomeButton is serious about syndication:
When landlords post rental ads with HomeButton, their ad is automatically shared with thousands of renters following HomeButton on Facebook and Twitter. HomeButton also features each rental property on the HomeButton Blog and updates their RSS feeds to help landlords reach more renters than ever, and as quickly as possible.
Landlords can advertise rental properties with HomeButton at no cost, no strings attached. Renters can find houses and apartments for rent on two websites: http://renthomebutton.com (for USA) and http://homebutton.ca (for CANADA). While ad upgrades are available, they are entirely optional.
HomeButton is where renters and landlords click!