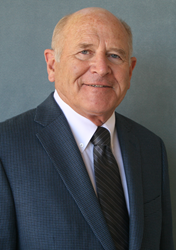 It's gratifying to know you are helping the members in your community
Rancho Santa Margarita, CA (PRWEB) October 30, 2014
According to an article in the Orange County Register, Chadd believes the City Council "needs new blood, saying the city has been run by like-minded people since it was incorporated in 2000."
"We are fortunate to live in a safe, well-planned community, with excellent schools and parks. We have good venues for shopping and entertainment. I want to ensure that it stays that way," he said.
A self-proclaimed Reagan Republican Chadd's belief in working for the good of residents initiates a stance toward making RSM "business-friendly, and assuring that the policies of the city reflect the sentiments of residents," he stated on his campaign website.
In addition to serving as a public administrator in the local school district for a number of years, Chadd has also improved processes and methods in his role as General Manager of a "very complex water agency in South Orange County", noted his website. He has worked in law enforcement, and as a community volunteer, and gained invaluable skills in dealing with bureaucracy and the public sector to attain effective change.
Chadd has been an active part of communities since the age of 22, when he began serving on various community boards. Chadd said that, "The most rewarding initiatives are those that benefit members - big or small. It's gratifying to know you are helping the members in your community".
According to his website Chadd's main issues for which he will initiate change in the city are as follows:
Auto Dealer Rezone:
He has examined both sides of the arguments for and against the Measure Z rezoning of the old Nissan dealership, and stated, "I support [Measure Z] without doubt or reservation." The basis for the City Council's denial of the initiative was "prepared internally… and cited numerous questionable concerns. It [is] one-sided, and [presents] no benefit if the rezoning were to occur... It is time for the city to update both its revenue model and its zoning ordinances. The current council positions are neither business-friendly, nor helpful to the long-term financial health of the city," he said.
Chadd recognizes that rezoning the old Nissan site would permit alternate use, but still maintain the ability to be used as an auto dealership. It is a "win for the city," he said.
Economy:
With experience on several boards throughout his life, Chadd has been effective in bringing change to associations and the community. In this election campaign, he seeks to promote and grow the city's economy by creating a better PR campaign to bring new businesses to the city and remove the many For Lease signs scattered throughout commercial centers in the city. He stated that growth is dependent on "new ideas, the right people, and commitment to success."
Roads:
A beautiful city with a large reserve should be graced by good roads, noted Chadd. With more than "$22,000,000 in reserves…roads [should not be allowed to] degrade to such a point that the cost of repair is more than the cost of timely maintenance," he said. He intends to bring them up to the standard of appearance for which RSM is known.
Safety/ Anti-bullying:
Because the City Council is not a fulltime job, Chadd believes that the taxpayers' dollars that pay for the council's health benefits could be better applied to paying for a School Safety Officer to help eliminate bullying in schools in conjunctions with the current Child Safety Officer.
Chiquita Ridge:
His applied knowledge in the public sector provides the experience he intends to use to make use of the unused expanse, and make it a useful and functional part of the city that will benefit residents.
Chadd's pro-business, pro-resident campaign is endorsed and supported by:

Mike Safranski, President of Trabuco Canyon Water District
Steve Baric, RSM City Council Member
Jesse Petrilla, RSM City Council Member
Derek McGregor, Local Agency Formation Commission, Commissioner
Orange County Business Council
A host of community supporters
Elections for City Council and Measure Z will take place on November 4, 2014.