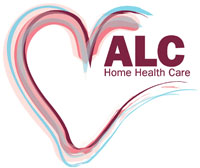 (PRWEB) October 30, 2014
Home is where you want to be when you are recovering from an illness, learning to manage a new diagnosis, or requiring laboratory services. A Loving Company (ALC), the premier home health care provider in Northern Illinois, is pleased to announce that it has expanded its service area. Beginning immediately, ALC Home Health will provide its comprehensive services in Montgomery, DeKalb, Sycamore, Sandwich, Plano, Sugar Grove, Yorkville and Oswego.
ALC was founded in 2006 by Anthony Siciliano, and has since become a leading health resource for the Chicago area. Committed to leading the industry in holistic care using a multi-disciplinary and collaborative approach, ALC has been endorsed by the Community Health Accreditation Program (CHAP).
"People recovering in the privacy and familiarity of their own homes with care delivered by our compassionate and highly trained professionals, heal more quickly, comfortably, conveniently and at significant cost savings," said Siciliano. "We have experienced tremendous success over the past several years in the geographic area in which we've been concentrating, and have now decided to make this same high quality of care available to even more Illinois residents throughout our expanded service area."
ALC's service area now includes Cook, DuPage, Lake, McHenry, Kane, Kankakee, Kendall, Will, Grundy, DeKalb and Boone Counties. Most services are covered by insurance or Medicare.
The philosophy of ALC Home Health is to work respectfully, holistically and collaboratively with clients and their families, caregivers and multidisciplinary team in order to provide quality health care within one's home. For additional information visit http://www.alovingcompany.com or call 630-368-1102.