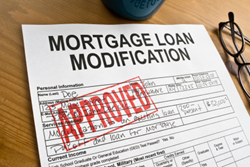 "The PFA team is top notch... Thank goodness I gave them a chance. I've been denied 3 times and they were finally able to help me." - Mr. Wasden
Beverly Hills, CA (PRWEB) October 15, 2014
Recently Providence Financial Audits in Beverly Hills, CA reached a milestone helping over 350 homeowners receive relief from their lenders either via government programs or in-house negotiations with private lenders and investors. Homeowners often deal with multiple denials and extreme difficulty getting help or finding a legitimate company to help them. Focusing on uncovering the bad practices and violations that these lenders commit time and time again, PF Audits has been able to leave a footprint on the industry as an organization that takes helping homeowners very seriously. Here is just one story.
"The PFA team is top notch. I've already recommended them to friends. On a scale of 1-10, they're a 20. Thank Goodness I gave them a chance. I've been denied 3 times and they were finally able to help me.", says Mr. Wasden in Southern Arizona. PF Audits helped Mr. Wasden by completing a Forensic Loan Audit to uncover violations and get a modification approved. Originally, he and his wife were paying $1522.36 per month at 4.75%. His new monthly payment is now $959, saving $563 per month with a fixed rate of 2%. Not to mention, we also got 5 months of past due payments and late fees completely wiped out and forgiven. Being wary of fly by night companies and afraid of another denial, Wasden was nervous about starting the process. Now that it is complete, there is nothing but glowing reviews. Mr. Wasden was just one of the dozens of approvals received by PF Audits this month.
Other approvals this month include a $67,000 2nd mortgage loan balance completely wiped out and forgiven with Ocwen, saving the homeowner $740.33 per month. Texas homeowners who had a Nationstar Mortgage paying $2,385 per month dropped to a fixed 2% dropping the payments down to $1,113.92 which is a dramatic savings that turned the family's lives around.
In all of these situations PF Audits conducted a Forensic Loan Audit and completed a Securitization Audit and used that to force the lender to negotiate better terms including a significant balance reduction, reduced interest rates, and past due payments forgiven. Great to see that homeowners in this country have an office of experience professionals ready to investigate their loans, check for predatory lending, other federal or state violations and help them receive the help they deserve.
If you are experiencing difficulty paying your mortgage visit Providence Financial Audits at http://www.pfaudits.com to see if you qualify today.