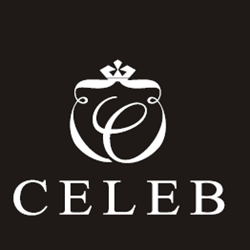 This dress is absolutely amazing! It looks fabulous on and I am not in a size 6! The quality is superb and I cannot wait to wear this dress out!
(PRWEB) October 30, 2014
TheCelebrityDresses.com has announced a big discount on all their products to celebrate the coming Halloween . All orders placed from today through November 1st will receive a 20% discount.
TCD has introduced several new lines of celebrity fashion products such as celebrity style wigs, celebrity inspired shoes and handbags, as well as the most popular accessories. With their ever expanding product line TCD is now a one-stop fashion shop for girls who want celebrity looks on their special days.
TheCelebrityDresses.com now carries more than 3000 styles of designer evening and prom dresses, and more than 500 styles of celebrity inspired dresses. Their most popular collections include Oscar dresses, Grammy dresses and evening dresses inspired by Hollywood stars like Taylor Swift, Selena Gomez and Rihanna.
Shopping at TheCelebrityDresses.com is becoming easier now with more categories of fashion products added to their product line. Now their customers can find matching evening handbags and high heels for their celebrity inspired dresses at very affordable prices. Their custom made celebrity style wigs will compliment celebrity look alike dresses even more.
About TheCelebrityDresses.com
TheCelebrityDresses.com is one of the best online shops carrying celebrity inspired fashion products. They have made tens of thousands of girls dazzle on their special days like stars since 2010.