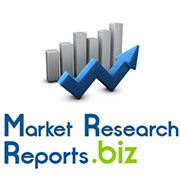 Albany, NY (PRWEB) October 30, 2014
Data as a Service (DaaS) is defined as any service offered wherein users can access vendor provided databases or host their own databases on vendor managed systems. DaaS is expected to grow significantly in the near future due to a few dominant themes including cloud-based infrastructure/services, enterprise data syndication, and the consumer services trend towards Everything as a Service (XaaS). In addition, vendor managed systems provide necessary scalability and security for sustainable services execution.
View Full Report at http://bit.ly/1sJ54mU
The DaaS market is expected to continue to expand alongside the cloud services model over the next decade. This research evaluates the DaaS ecosystem including technologies, companies, and solutions. The report assesses market opportunities and provides a market outlook and forecast through 2019. The report also includes a vendor analysis segmented by three categories (1) The largest companies providing DaaS at an infrastructural level and handling big data, (2) Mid-sized companies that tend to operate in other areas such as business intelligence, CRM, etc.) and (3) Smaller companies that offer DaaS as an integrated service with SaaS for focused analytical perspectives on specific markets.
Download Detail Report With Complete TOC at http://bit.ly/1wHyoym
All purchases of Mind Commerce reports includes time with an expert analyst who will help you link key findings in the report to the business issues you're addressing. This needs to be used within three months of purchasing the report.
Target Audience:
Telecom companies
Data services companies
Cloud services companies
Data infrastructure providers
Network and application integrators
Intermediaries and mediation companies
Explore All Mind Commerce publishing Market Research Reports at http://www.marketresearchreports.biz/publisher/4
Key Findings:
Forecast for DaaS through 2019
Understand the DaaS ecosystem
Identify key players and strategies
Understand DaaS technologies and tools
Recognize the importance of data mediation
Understand data management best practices
Understand the importance of managed systems
Identify the relationship between DaaS and cloud
Related Reports
Distributed Antenna Systems (DAS): Market And Forecast 2014 - 2019
View Full Report at http://www.marketresearchreports.biz/analysis/187895
Since the inception of commercial wireless technology, network operators have strived to obtain the maximum number of users. Consequently, there has been a constant struggle to maintain the quality of service for increasing number and usage of cellular systems. In addition, as wireless service expands to areas outside of metropolitan areas, people may be located in isolated places where regular base transceiver stations (BTS) is not a viable option. This is particularly obvious in indoor use of the communication services in densely populated areas and buildings where the building may have many floors underground or formed of steel structure in addition to high-rise buildings.
Download Detail Report With Complete TOC at http://www.marketresearchreports.biz/sample/sample/187895
A promising solution to solve all of these issues is to deploy a Distributed Antenna System (DAS). The DAS will typically consist of group of antennas physically connected to a controller that is connected to the carrier macro cell. DAS will serve as a repeater to the nearest BTS and extend its broad range of service to very narrow areas where there is a great demand in wireless services. This research provides analysis of the Distributed Antenna System (DAS) market, including carrier WiFi, small cells, and Self Organizing Networks (SON). The report includes evaluation of market drivers, challenges, and a quantitative assessment of the industry from 2014 to 2019.
Global Data Center Security Market 2014 - 2018
View Full Report at http://www.marketresearchreports.biz/analysis/180403
Global Data Center Security market to grow at a CAGR of 8.23 percent over the period 2013-2018. One of the key factors contributing to this market growth is the need to upgrade high-speed network devices. The Global Data Center Security market has also been witnessing the increasing adoption of disaster recovery as a service. However, the increasing costs of procuring data center security solutions could pose a challenge to the growth of this market.
Download Detail Report With Complete TOC at http://www.marketresearchreports.biz/sample/sample/180403
Global Data Center Security Market 2014-2018, has been prepared based on an in-depth market analysis with inputs from industry experts. The report covers the Americas, and the EMEA and APAC regions; it also covers the Global Data Center Security market landscape and its growth prospects in the coming years. The report also includes a discussion of the key vendors operating in this market. The key vendors dominating this market space are Cisco Systems Inc., Fortinet Inc., Juniper Networks Inc., and McAfee Inc.
About Us
Marketresearchreports.biz is the most comprehensive collection of market research reports. Marketresearchreports.biz services are especially designed to save time and money of our clients. We are a one stop solution for all your research needs, our main offerings are syndicated research reports, custom research, subscription access and consulting services. We serve all sizes and types of companies spanning across various industries.
Browse Blog at http://businessmonitorinternational.wordpress.com/