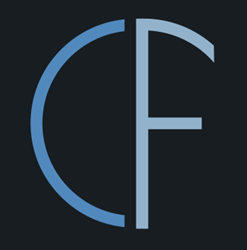 Connect First's scalability, within just a few days, was handling much more than ten million calls a day on a system they rolled out just for us
Boulder, Colo. (PRWEB) October 30, 2014
Political season is underway, and candidates are looking for cost effective ways to reach as many people as possible. Predictive dialer systems have all but eliminated the days of picking up a phone book and manually dialing. Connect First's predictive dialer has the ability to streamline the process for campaigning volunteers, reducing costs and getting them in touch with the right constituents.
"One of the most impressive capabilities of Connect First is their ability to scale their product for some truly extreme needs," said K.J. of Pittsburgh, Pa. "During the 2012 political season, we needed to add several thousand seats to the platform. Connect First provisioned the new capacity in under 48 hours. Additionally, Connect First's scalability, within just a few days, was handling much more than ten million calls a day on a system they rolled out just for us."
Connect First's political dialer system allows political and non-profit campaigns to utilize volunteers and call centers through a cloud-based predictive dialer to reach voters and donors. Connect First invented this model and is one of the main reasons they were founded in 2004.
For more information on Connect First and their predicative dialer system please visit here.
About Connect First: Connect First is an award-winning SaaS telecommunications and cloud contact center software provider that focuses on customer satisfaction and elegant hosted solutions. Connect First offers a robust platform, designed and supported by a team of highly experienced engineers, designers and business analysts, and backed with personalized in-house customer care. Solutions include Cloud Routing, Inbound ACD, Outbound Dialing, Call Tracking, Interactive Voice Response (IVR), Voice Broadcast, Disaster Recovery, Predictive Dialer, Real-Time Telemetry, CDR Reporting, Live Agent Chat and more. Through a consultative approach with each customer interaction, Connect First builds customized solutions to meet the needs of a discerning customer base. Visit http://www.connectfirst.com for more information or a free consultation with a contact center solutions expert.