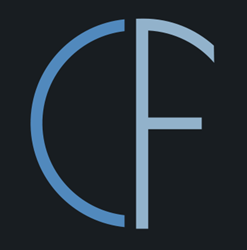 Geoff might be the captain of the ship, but he is the antithesis of an autocratic leader
Boulder, Colo. (PRWEB) November 03, 2014
The Colorado Business Magazine has named Connect First CEO Geoff Mina as one of Colorado's 25 most influential young professionals. The 34 year-old co-founder of Connect First started his company 10 years ago, surviving one of the worst recessions in American history and turning it into a major contender in the contact center software industry.
Mina dropped out of high school and wrote his first lines of code for the Connect First platform during a blizzard in upstate New York. Unlike most CEOs, Mina still actively writes code to best cater to customers' needs.
"Geoff might be the captain of the ship, but he is the antithesis of an autocratic leader," colleague Will Hathaway says. "Geoff empowers his employees, and his confidence and trust in them has led to those employees spearheading award-winning ideas."
The award is given to the 25 young professionals in Colorado who not only demonstrate success in business but also demonstrate excellence in their community. The Connect First Foundation, started by Mina, has raised thousands for various causes, and allows employees to take paid time off to volunteer for causes of their choosing.
For more information on Colorado Biz Mag's Top 25 young professionals, please view the article here.
About Connect First: Connect First is an award-winning SaaS telecommunications and cloud contact center software provider that focuses on customer satisfaction and elegant hosted solutions. Connect First offers a robust platform, designed and supported by a team of highly experienced engineers, designers and business analysts, and backed with personalized in-house customer care. Solutions include Cloud Routing, Inbound ACD, Outbound Dialing, Call Tracking, Interactive Voice Response (IVR), Voice Broadcast, Disaster Recovery, Predictive Dialer, Real-Time Telemetry, CDR Reporting, Live Agent Chat and more. Through a consultative approach with each customer interaction, Connect First builds customized solutions to meet the needs of a discerning customer base. Visit http://www.connectfirst.com for more information or a free consultation with a contact center solutions expert.