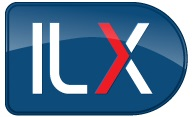 (PRWEB UK) 3 November 2014
The report in Bournemouth Finance on October 8th stated that the two companies received the Steel Excellence in Engineering Projects Award at the Australian Steel Institute's 2014 Steel Excellence Awards for Queensland, as well as a Commendation in the Resource Development category at the Engineers Australia 2014 Engineering Excellence Awards for South Australia.
It is a notable achievement for the duo who faced considerable challenges after winning the contract to refurbish Mt Isa Mines' 60,000 tonne bin, built in 1972. Its long-term service had left the bin's interior inaccessible and partially filled with consolidated ore, meaning that it was unable to operate at capacity and prone to spillages.
Safety was a major focus of the integrated project team, with not a single lost time incident recorded during the life of the project. They were also able to deliver significant improvements to the operational safety and efficiency of the bin. It is estimated that the bin's lifespan has been increased by at least 10 years, while operational ore transfer capacity has been increased by approximately 300 per cent.
Prominent project management consultancy and training course provider, ILX, congratulated Jacobs and MCA Group on their accolades and believes it is testament to their sustained commitment to best practice project management principles.
Global Head of Marketing, Kevin Tewis, said: 'The recognition for the work undertaken by Jacobs and MCA Group on the Mt Isa Mines project is well deserved and speaks volumes for the hard work and professionalism of the integrated project team.
'It also underlines the value that they attach to the consistent application of accredited standards in project management. Both of these companies are undisputed leaders in project management and construction services, positions that have not been achieved by coincidence but by a deep understanding of the industries that they serve and an appreciation of how to align delivery strategies with the business objectives of their clients,' he added.
ILX is a leading global provider of Best Practice learning solutions and consulting services and is a market leader in PRINCE2 training. Operating across 100 countries, they have delivered learning solutions to corporate, public, and consumer audiences for over 25 years. They have trained over 100,000 learners in more than 5,000 organisations across their virtual and online learning programmes, as well as in classroom environments.
PRINCE2® is a registered trade mark of AXELOS Limited.