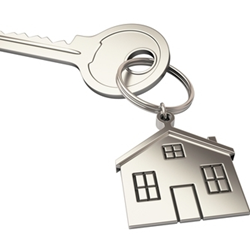 There was a 0.2 percent gain compared to 466,000 in August
Chicago, IL (PRWEB) October 30, 2014
The Federal Savings Bank was pleased to see that new-home sales forged ahead in September, according to a recent joint release from the U.S. Census Bureau and Department of Housing and Urban Development.
The latest new residential sales report showed new-home sales reached a seasonally adjusted annual rate of 467,000 units in September. There was a 0.2 percent gain compared to 466,000 in August and a 17 percent rise compared to 399,000 in September 2013. The past month's rate of new-home sales was the highest since July 2008.
Economists polled by the news source projected a pace of 470,000 units. Despite new-home transactions falling short of the forecast, the housing market seems to be experiencing a slow but steady recovery following a slowdown in 2013, which was the result of spiking mortgage rates.
Recently, rates have remained around historical lows, as the Federal Reserve has not yet adjusted the key funds rate, keeping interest rates down and encouraging consumer spending. Although the Fed has finished tapering the quantitative easing stimulus program, a change to the key funds rate may not be until "considerable time" has passed, as Fed Chair Janet Yellen alluded to interest rates on Wednesday October 29.
The Federal Savings Bank thinks as long as rates continue trending low the market has a high chance of seeing new home sales seasonally outperform during the winter.
Contact the Federal Savings Bank, a veteran owned bank, to get more information about affordable financing while interest rates are low.