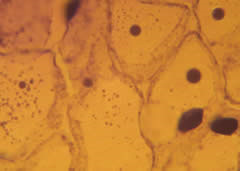 Our results indicate that pleomorphic subtype is a predictor of poor prognosis.
Raleigh, NC (PRWEB) October 31, 2014
Doctors in Croatia say not all types of epithelioid mesothelioma respond to treatment in the same way. Their study of microscopic (histological) differences in mesothelioma subtypes is the subject of a newly posted article on the Surviving Mesothelioma website. Click here to read it now.
Researchers at the University of Zagreb School of Medicine analyzed the subtle differences in the tumor cells of 108 mesothelioma patients between 2000 and 2010. They found that those with a particular subtype of epithelioid mesothelioma carried as poor a prognosis as mesothelioma varieties that are usually considered less treatable.
"Our results indicate that pleomorphic subtype is a predictor of poor prognosis and support classifying it with sarcomatoid or biphasic malignant pleural mesothelioma," writes Dr. L. Brcic, lead author on the paper.
The study, published in the international pathology journal Virchows Archiv, found the pleomorphic subtype in 5 of 98 epithelioid mesothelioma patients.
"It is important for patients and families to understand what histological subtyping means because it can have a major impact on their diagnosis, their treatment, and, ultimately, their outcomes," says Surviving Mesothelioma Managing Editor, Alex Strauss.
To learn more about how the differences in pleural mesothelioma cells can affect survival, see Mesothelioma Subtype Predicts Poor Survival Odds now available on the Surviving Mesothelioma website.
Brcic, L et al, "Reproducibility of histological subtyping of malignant pleural mesothelioma", October 10, 2014, Virchows Archiv, Epub ahead of print, http://www.ncbi.nlm.nih.gov/pubmed/25300229
For nearly ten years, Surviving Mesothelioma has brought readers the most important and ground-breaking news on the causes, diagnosis and treatment of mesothelioma. All Surviving Mesothelioma news is gathered and reported directly from the peer-reviewed medical literature. Written for patients and their loved ones, Surviving Mesothelioma news helps families make more informed decisions.