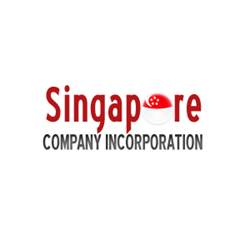 Singapore is now the world's fourth ranked financial centre in terms of competitiveness
Singapore (PRWEB) October 30, 2014
Singapore's top rankings in various widely-respected international indices are a testimony to the progress the country has made in its journey from third-world to the first-world. It is now seventh ranked in the International Property Rights Index 2013, second ranked in Asia in the Global Innovation Index 2013, and the only Asian country to make the top 10 list of the World Economic Forum's Global Competitiveness report 2013/2014. But most notable is the honour of being the best country in the world for doing business seven years in a row. (World Bank's Doing Business reports)
That's why the city-state has become the place of choice for foreign companies and entrepreneurs to set-up their Asia-Pacific base. So much so that the country's average company incorporation growth rate has touched eight percent in the last three years.
For all those who are yet to make up their mind about relocating to Singapore, Singaporecompanyincorporation.sg (SCI), country's most popular portal for company incorporation and work visa services, has published a guide detailing the advantages of setting up a business in the city-state.
"According to the Global Financial Centres Index Survey 2013, Singapore is the world's fourth ranked financial centre in terms of competitiveness offering products and services including banking, foreign exchange, bonds, equities, derivatives, asset management and insurance; with private banking, risk and wealth management identified as future growth areas," said Cheryl Lee, manager at Singaporecompanyincorporation.sg.
It also has the world's fourth largest foreign exchange market, Asia's second largest over-the-counter derivatives trading centre, world's fourth largest foreign exchange market, and is one of the region's leading commodities derivatives hub.
Additionally, whether an international company wanting to set up an Asia-Pacific base, or an Asian company wanting to access markets in Europe and US, Singapore, with its 75 comprehensive double taxation agreements, no controlled foreign company rules, nil capital gains tax, and one of the lowest corporate tax rates in the world, provides an ideal location.
Especially the country's one-tier corporate tax rate fixed at 17 percent, comes out to be even lower if a Singapore-incorporated company takes advantage of the Corporate Income Tax (CIT) rebate, Productivity and Innovation Credit (PIC) Scheme, tax exemption under the Start-up Tax Exemption (SUTE) and Foreign-sourced Income Exemption (FSIE) schemes.
Singapore also provides a plethora of funding options, both private and governmental, to start-ups as well as established companies.
"Our guide list several examples of government assistance such as the micro-loan programmes, loan insurance scheme, Start-up Enterprise Development Scheme (SEEDS) and Local Enterprise Finance Scheme (LEFS) offered by SPRING Singapore," added Lee.
SCI's guide also touches upon briefly on the requirements and procedures of registering a Singapore company, obtaining work visas for all foreign employees, and the prevalent wage policies all employers must keep in mind while preparing a blue-print for their businesses in the country.
"True to its reputation of being the most business-friendly government in the world, Singapore authorities also operate the EnterpriseOne portal, which is the one-stop resource centre for starting and running a successful company in the country," concluded Lee.
-END-
Please click here to view the full guide
About SingaporeCompanyIncorporation.sg:
SingaporeCompanyIncorporation.sg is a portal for entrepreneurs and professionals who want to have a presence in Singapore. It is also a provider of company incorporation, as well as the related taxation and relocation services in Singapore.
80 Playfair Road
Singapore 367998
65 6850 5280
info(at)singaporecompanyincorporation(dot)sg
http://www.singaporecompanyincorporation.sg