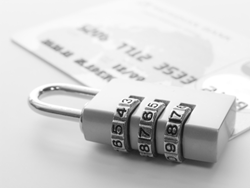 Rockville, MD (PRWEB) November 04, 2014
By now everyone has heard of the big retail store data breaches involving customer debit and credit cards, with Home Depot just last month announcing data theft from their stores in the U.S. and Canada. Unlike Target who suffered from a significant downturn in sales due to its breach at the end of 2013, Home Depot hasn't taken a heavy hit on its sales and doesn't appear to be experiencing a similar loss in consumer confidence. It may be that shoppers have gotten so used to hearing about data violations that they are ignoring the implications. But data theft is an ongoing threat that is difficult for individuals to protect themselves from.
"Remaining alert to the risk of fraud and choosing a secure payment method reduce potential consequences of security breaches", says Nick Bryan, President of OpenSky®.
"Credit cards continue to remain one of the most secure ways to shop because of the power of financial institutions behind them to protect funds and personal information", adds Bryan. Visa®, for instance, uses best-in-class systems for their cardholders including personal shopper profiles to detect fraud in real time while the purchase is taking place. Most credit cards have a Zero Liability policy that protects against unauthorized use of a card or card number, in store or on-line. Debit cards, on the other hand, are linked to checking accounts; even unauthorized use of a debit card at a store or ATM allows for immediate cash withdrawal. While the debit card issuer may offer reimbursement, a person can still be without access to the withdrawn funds for a period of time until the fraud claim is settled.
Credit card account statements can serve as a monitoring tool to help spot fraudulent or incorrect charges. As credit card transactions are posted daily, frequent online review of purchases and payments can help consumers report suspicious transactions to credit card companies right away.
Credit cards are directly tied to credit reports, so monitoring those reports is a good way to protect financial information, too. Reports can reflect incorrect or fraudulent information that impacts negatively on an individual's credit or that may even point to identify theft.
"Even with all the technology in place to detect credit card fraud," says Bryan, "consumers still need to be aware of what's going on. Checking credit card statements regularly and pulling credit reports annually can alert people to unauthorized use of their financial information, and protect their good credit standing."
About OpenSky:
OpenSky is a business line of Capital Bank, N.A., a full service commercial bank in the Washington, D.C. metropolitan area. A top-ranked bank based on performance, it is the only bank in Maryland and Washington, D.C. to make the American Bankers Association Journal (ABA Journal) list of top 100 performing community banks in the class of over $100 Million in Assets. With nearly $550 million in assets, Capital Bank offers a full range of banking services including cash management, commercial lending services, residential mortgage and consumer credit. For more information about the Bank, visit http://www.capitalbankmd.com. Member FDIC. An Equal Housing Lender.
Source:
The Associated Press, September 18, 2014 http://www.dailyfinance.com/2014/09/18/home-depot-malware-hack-affected-56-million-payment-cards/