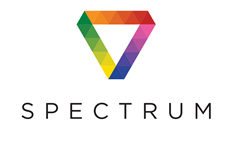 We recognise that software delivery is your focus, not the tools and processes that support it.
(PRWEB) November 03, 2014
Spectrum 1.2, the all new version of Clearvision's ALM framework, launched on the 30th October 2014.
The latest version is further evidence that Spectrum is a force to be reckoned with in the ALM industry, with a range of new features that software development teams, and their managers, will come to rely on. The new features aim to further streamline software development processes and expand upon the framework's innate flexibility.
New Dashboards for Management
Spectrum 1.2 has an all new Git hosting and access management solution, which includes code reviews, as part of the Spectrum Workbench.
Now, from the repository management dashboard, users can review code and manage all their Git repositories with ease.
The team have also worked to refine the overall user experience with a number of key user interface tweaks.
Centralised User Management
Managing users and logins is an administrative headache. Spectrum 1.0 solved this by integrating Atlassian Crowd, a user management tool for the Atlassian stack.
Version 1.2 takes this functionality a step further, bringing unified user logins to the entire Spectrum tool suite, not just the Atlassian stack.
With Crowd all users have unified logins – they can log in to every tool in the Spectrum stack with the same username and password.
This is also means all users can be managed by one administrator and, of course, it's safe and secure.
More Apps and More Visibility
One of the key concerns in software development is lack of visibility – increasingly so as more development is outsourced abroad.
Spectrum 1.2 introduces Arsenale Dataplane, a JIRA plugin that gives powerful and intuitive reporting tools to Spectrum users.
The other key addition is the integration of open source Subversion and the Atlassian tools Fisheye and Crucible. This means version control, an integral part of ALM, can be managed in multiple ways using one tool.
Improved Processes
Different teams work in different ways, and with Spectrum you can adapt workflows to reflect this. Spectrum ships with a range of exemplar processes, developed based on Clearvision's extensive background in software development.
Spectrum 1.2 comes with a new process designed specifically for managing recruitment, following an exemplar workflow that is tried and tested for the recruitment industry.
More about Spectrum
Spectrum can be scaled across any business, from start up to large enterprise, and allows complete visibility and control of software development application lifecycles.
Developed by the software experts at Clearvision, Spectrum has been created with each stage of the software development process in mind. It offers end to end management responsive to each user, with fine-tuned permissions and centralised user management.
However, what makes Spectrum truly a unique solution is its "best of breed" motto. The lifecycle is not limited to one vendor.
While over 35,000 companies worldwide use Atlassian tools such as Confluence and JIRA, Spectrum makes it possible to combine these popular tools with open source Git repository management and version control, including Spectrum's own inbuilt Git repository management dashboard.
Knowing that Spectrum ensures complete integration provides businesses with increased choice. As Atlassian Experts, Clearvision's team can assist with Atlassian training and support as well as offering independent advice, but the ultimate goal of Spectrum is to build a framework of tools around a business' needs and preferences.
Spectrum Project Manager, Andrew Stickland, said: "We recognise that software delivery is your focus, not the tools and processes that support it."
"Spectrum is more than a flexible, integrated group of market leading tools, it's a complete service with training and professional support."
This "plug and play" framework is the centre of Spectrum's flexibility and gives Spectrum a longevity many ALM frameworks are unable to offer. With Spectrum, the framework is always present; when inevitable new tools become available they too can be integrated for continuous improvement.
From ordering to secure implementation, Spectrum's rapid deployment model means it can be up and running within 24 hours, minimising business downtime.
For more information and to get started with a free trial of Spectrum, visit spectrumalm.com/trial/ or get in touch with the Clearvision team.
THE EDITOR'S NOTES
Established in 1997, Clearvision has grown from a single office to a global presence with offices across the UK, USA and Ireland. Clearvision is now an industry leader in software development.
Clearvision's services include consultancy, training, and ongoing support. We promote agile working and efficient, collaborative software development.
Further information on Spectrum can be found at http://spectrumalm.com/, and details of Clearvision's expertise and other services can be found at http://www.clearvision-cm.com/.
We are available on twitter (@clearvisioncm), LinkedIn (https://www.linkedin.com/company/clearvision) and Google+ (https://plus.google.com/u/0/+Clearvision-cm/about), via email at enquiries(at)clearvision-cm(dot)com, or on +44 (0) 845 459 9530.