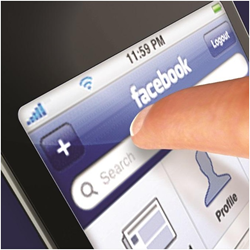 Jefferson City, MO (PRWEB) October 30, 2014
In light of their recent success using Facebook analytics to increase engagement for businesses, Front Page Digital is recommending that businesses maximize their Facebook pages by using this tool. There are a multitude of benefits of using Facebook's analytics tool to increase the performance of a Facebook page.
Front Page Digital has especially seen these benefits through its work with the Jefferson City News Tribune Newspaper's Facebook page. By analyzing the data and adjusting how and when posts go up, the News Tribune saw a 200 percent increase in reach and engagement. This tool is called "Insights" by Facebook and is labeled as a button on Facebook pages.
Front Page Digital offers three keys to using Facebook Insights:
First, monitor the engagement rate. Engagement (or interactions, such as Likes, Comments, Shares, and Clicks, with posts by Facebook users) is the key metric offered by Facebook Insights. Reach (or how many people saw the post in their Newsfeeds) is important, but not nearly as important as how many people actually interacted with the posts. A post with a large Reach is irrelevant if no one engages with it.
Facebook allows Page admins to monitor the Engagement Rate percentage of posts through the "Posts" tab of the "Insights" panel. Once Page admins know what posts have high Engagement Rates, they can adjust future posting behaviors to maximize user interaction.
Second, know the audience and target properly. Knowing not just who Facebook fans are, but which of them are actively engaged is very important. Facebook's "People" tab of the "Insights" panel allows people to see stats on what demographics currently follow the page and which demographics are more engaged with the content.
The trick is to look for discrepancies between these two data sets. If the Facebook page audience is primarily young people, but the more engaged (remember, engagement is key) users are middle aged, consider targeting future content at the older demographic. This will help drive engagement on posts and attract new users from the higher engagement group. The main goal is to build a larger, more actively engaged audience.
Lastly, know the competition. Facebook is one of the few digital mediums that allows businesses to accurately track their competitors. By tracking competitors through the Facebook Insights "Pages to Watch" tool, business owners can see how well competitors' posts are performing and how their audience is growing in comparison to their own business. This tool allows businesses to see where they are and where they need to be. They can see what competitors are doing that works and what doesn't work.
For more information about using Facebook analytics, contact Front Page Digital by calling 573-298-4430 or visiting their website at http://www.frontpagedigital.net/.
About the company:
The Jefferson City News Tribune was founded in 1865, and has been the advertising source that central Missouri businesses turn to when marketing their products or services. Today, News Tribune is much more than a newspaper. With the addition of Front Page Digital, Central Missouri Newspapers now hosts a complete suite of integrated media products that connect businesses to the targeted consumers they need to grow their brand successfully and to drive revenue.
Each month, News Tribune, Front Page Digital and its affiliated websites receive 1.4 million page views, according to Google Analytics. Now, with the addition of Front Page Digital, their proven strategy for reaching influential, local consumers will expand businesses in ways owners never thought possible.