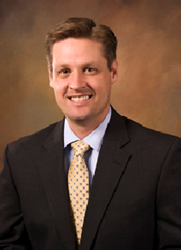 Selecting a Future Caregiver for you loved one (when you are no longer here) is usually one of the most difficult decisions in planning for the future.
Charlotte, NC (PRWEB) October 31, 2014
The "Sibling Study" conducted by Easter Seals points out that "As parents age, responsibility for caregiving is more likely to fall on a brother or sister. Of respondents expecting to take on the role of primary caregiver in the future, 80% say they are comfortable taking on this role but they are much more likely to say they are emotionally prepared than financially prepared (60% vs. 33%).
Ryan Platt, Founder of A Special Needs Plan explains, "Selecting a Future Caregiver for your loved one (when you are no longer here) is usually one of the most difficult decisions in planning for the future. When selecting a Future Caregiver you want to consider that person's geographic location, Family Situation, Age, Experience with Special Needs, Knowledge of your loved one, your loved one's comfort level with them, and that person's career (ie. Do they travel extensively for work?)
When you are asking another individual or family to become your loved one's future caregiver (guardian), they will have two questions (but very few will actually ask). The two questions are:
1. How will adding your loved one to my family change my daily life and what will I have to do?
2. Can I financially afford to care for another person?
You should, and can, provide them with these answers, BEFORE they provide you a Yes or No to taking on the role of future caregiver.
You can answer the first question by completing a Letter Of Intent. A letter of intent is an instruction manual for your loved one. It shares daily activities, daily challenges, habits, likes and dislikes, doctor's information, therapist information, prescriptions, diet, favorite books, favorite movies, hobbies, social activities, social or religious groups your loved one is a member, organizations that serve your loved one, your vision for their future – basically anything and everything that can help this future caregiver see how life would look.
This sounds like just another task on a list that is already too long. It doesn't have to be. We have created a template letter of intent we call The LIFE Journal. It is one of the planning tools we provide to the families we serve. It is a word document that you keep on your computer, so that you can update it as life changes so it stays current.
How do you answer the question, "Can I financially afford to care for this person?", for the future caregiver (guardian) of your loved one when you are gone?
To answer this question, it takes some thought and number crunching. You want to think about the vision you have for your loved one's life. If they will need support during their lifetime, What type of support will they need? Do they need help eating, bathing, cooking, getting from one place to another, cleaning their room / house, communicating? Once we understand their support needs, we can then calculate the lifetime care costs of those needs. After calculating those needs, it is important to understand the resources that will be available, either from you and your family in the form of existing assets or life insurance proceeds that will be paid when you die (even if you die at age 85, check to see if your life insurance will still pay a death benefit at that time) and government benefits. Most families rely on government benefits for at least a portion of their loved one's lifetime needs, but please remember there are qualification requirements for most government benefits and you must structure yourself and your loved one properly, both financially and with the correct legal documents.
I know these items can seem overwhelming, but many of you know the old saying, "How do you eat an elephant? One bite at a time!" All these items do not have to happen all at once, but taken one bite at a time, You can do it."
More about A Special Needs Plan:
A Special Needs Plan is a special needs planning firm founded in the belief of L.I.F.E. – Lasting Independence For Everyone™. They are an advisory firm with a mission of helping more than a million families secure that Independence throughout their child's life. To learn more visit http://www.aspecialneedsplan.com or specialneedsknowledge.org.