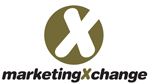 Being able to track website visitor behavior helps us create the perfect user experience design. We were able to Increase sales of glass shower doors which helped increase production and installation as well. - Ryan Parshall, President, MarketingXchange
Kansas City, MO (PRWEB) October 31, 2014
When Precision Glass, a long-time client of MarketingXchange, needed a website update, the changes to be made were easy to see. MarketingXchange had all the information at hand thanks to website analytics. Website analytics makes tracking user behavior easy and quantifiable. By examining visitor movements, the marketing company was able to determine critical behavior patterns, like which pages were most visited, how long a visitor stayed on certain pages, how well a page converts visitors, and much more. This valuable insight helps website designers know what changes will make the biggest impact on goals.
What they learned was that visitors were drawn to the photos on the site. They valued the photos for ideas and inspiration. Glass shower doors was another popular page. So when MarketingXchange redesigned the website, they made sure the new navigation allowed quick access to the glass shower door photo gallery by featuring the photo gallery prominently on the home page with a large buttons. They also changed the gallery to contain larger thumbnails for easier browsing.
Another missing link was an easy process for ordering shower doors. The new Precision Glass website features the addition of large buttons at the bottom of the home page that walk visitors through the shower door ordering process.
Simply making the process obvious has increased the sale of shower doors.
MarketingXchange is a digital marketing agency located in Kansas City and specializing in website design and lead generation for small companies in niche industries nationwide.