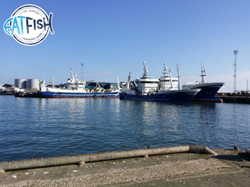 Glasgow, United Kingdom (PRWEB UK) 31 October 2014
Eatfish.co.uk will be available to the general public on Monday 3rd November 2014. It offers a unique and personalised weekly, fortnightly or monthly seafood subscription service to consumers in the United Kingdom.
This launch comes just before the start of the Christmas festivities to the big joy of fish lovers who like to entertain.
Eatfish.co.uk prides itself on providing only the best Scottish seafood to its subscribers who can enjoy hand picked fresh fish delivered to their doorstep within 36 hours.
Eatfish.co.uk works closely and directly with British fishermen. The variety of fish offered on the website is sustainably caught and comes from over 20 small fishermen boats across Scotland. Many of these boats are family owned and operated.
The website is also a source of inspiration. It offers many seafood recipes to try from home and has a section dedicated to kids, to make them fall in love with fish and healthy eating.
For the pre-launch, Eatfish.co.uk organized a social media contest offering the lucky winners to receive free seafood boxes. The contest went viral and the feedback has been incredibly positive. Many famous food bloggers and restaurant chefs have already fallen in love with this innovative concept.
Stewart Lochrie, the man behind the EatFish concept fished along the west coast of Scotland for years. He says: " EatFish will connect people to the source. To the customer, we will provide local, quality, fresh fish at healthy, competitive prices. To the supplier, we will care, listen and reward their outstanding produce. Our customers will not only enjoy the highest quality and freshest seafood, but could now also know the story behind each fish that arrives to their doorstep"
Eatfish.co.uk looks set to appeal to fresh fish lovers who enjoy interesting meals and family gatherings.
To find out more about this intriguing seafood subscription service:
Website: http://www.eatfish.co.uk
Facebook: http://www.facebook.com/EatFishSM
Twitter: http://www.twitter.com/EatFishSM