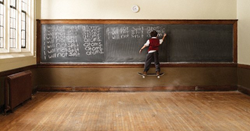 it is becoming common knowledge that every child will be subjected to at least one form of bullying while growing up and having a speech disorder doesn't help make bullying easier.
London, UK (PRWEB) October 30, 2014
While it's only natural for young children to make mistakes in the early years of speaking as they begin experimenting with new sounds and words, Parents will only start getting worried as children get older and still continue to experience speech difficulties when they talk. NoBullying releases today a guide to common speech disorders and their relation to bullying.
Speech and language disorders can occur in children from all backgrounds, nationalities and walks of life. There are many types of speech and language disorders common to both children and adults. Speech impediments can affect an individual's ability to express himself in a clear and understandable manner, making it difficult to communicate effectively with others.
When children are having a hard time expressing themselves, they easily become the target of bullying in school or among their peers, children with speech disorders are more prone to being bullied as they considered "weaker" among their peers. Children growing up with a speech disorder may be prone to sitting by themselves and feeling bad and lonely all the time, especially when surrounded by people from the same age group. They may also be reluctant to speak in class out of fear of teasing and ridicule.
Types of Speech Disorders include Stuttering, Apraxia of speech and Dysarthria. Children who suffer from stuttering have difficulty speaking fluently due to involuntary repetitions of letters or sounds in a word while Apraxia is a motor skills speech disorder caused by the brain's inability to coordinate muscle movement in those parts of the body that produce speech, such as the lips, tongue and jaw. As a result, people are unable to properly pronounce sounds, syllables and words.
Parents are advised of two things in this matter, the first is looking for signs of speech disorders such as repetition of sounds, stretching out words or sounds, jerky head motions or excessive blinking when talking and signs of frustration or difficulty in communications in the child. The second thing is, if a child has been diagnosed with a speech disorder, parents must reaffirm his/her feelings of self worth. A child with a speech disorder may begin feeling left out and picked on and family support can change that and protect the child from the effects of being bullied.
Ciaran Connolly, Co Founder of NoBullying says "While some people work hard on keeping their children safe from violence on TV or online, it is becoming common knowledge that every child will be subjected to at least one form of bullying while growing up and having a speech disorder doesn't help make bullying easier."
He added that parents and teachers should make a point to educate the younger generations about the sad outcome of bullying online. According to Connolly, it is quite imperative to press for more firm laws condemning all acts of cyber bullying and cyber harassment.
NoBullying.com features many pages dedicated to parents, teens, teachers, health professionals as well as posts related to cyber safety and the latest news about law making concerning curbing Bullying worldwide as well as inspirational Bullying Poems and famous Bullying Quotes.
The website regularly updates its bullying statistics and cyber bullying statistics as it is essential to understand how widespread the bullying epidemic is. It also regularly runs cyber bullying surveys and questionnaires to get recent updated statistics on everything related to cyberbullying.
He also added that anyone suffering from bullying in any form or way can always find advice and help on the NoBullying website – but if anyone is suffering from severe bullying or cyber bullying, the best thing is to talk to someone locally – a parent, teacher or local organization that has been set up to help with specialized councilors to deal with this topic.