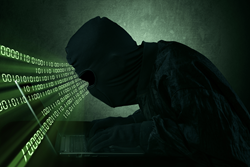 Harrison, ME (PRWEB) November 04, 2014
When the health of a business relies on order volume, it's tempting to automatically push every order through and rejoice as the numbers soar. However, merchants who do this will not only find that their joy is short lived when customers begin charging back their credit cards, but they also run the risk of losing their merchant accounts during the busiest sales season of the year.
Because chargebacks cost service providers money, most providers have very strict limits on the number of chargebacks they will accept per 100 orders (sometimes called the "chargeback-to-transaction ratio, or CTR) before they impose strict penalties on the offending account. These penalties may take the form of rolling reserves, where the bank holds a portion of the earnings in escrow to use against future chargebacks; fines; and even suspension or termination of the merchant account.
Because the leading cause of chargebacks is fraud, it pays to learn how to identify fraudulent orders before they're processed. With the upcoming holidays ushering in the largest shopping season of the year, fraud is also poised to climb in the next six to eight weeks. However, businesses do not have to be victims to the Grinch that stole their merchant accounts. By learning the telltale signs that characterize many instances of fraud, entrepreneurs can curtail excessive chargebacks before they negatively impact their ability to process online payments.
Sign #1: The card information provided does not match the bank's information
One of the most basic indications of fraud is a billing address and/or CVV/CVC that does not match that which the bank has on file. Merchants should always request this information during checkout and use an Address Verification Service (AVS) to compare the information the customer provides with the information the bank has on file. If the information does not match, they should decline the sale. If it's a partial match, the merchant can choose to either decline the sale or do additional research, such as calling the customer to request verification. Most credit card service providers offer an AVS feature and are happy to help their customers learn how to use it.
Sign #2: The billing and shipping address are different
Although this is not always a sign of fraud (customers may be sending the item as a gift), a shipping address that differs from the billing address adds an element of increased risk. Merchants may want to further investigate the order, looking for other indications of fraud, when this occurs - especially if the item is not one that would normally be used as a gift, such as an order for multiple big-screen TVs or laptop computers.
Sign #3: The shipping address is high-risk or suspect
Another indication that a different ship-to address is a result of fraud and not a customer ordering a gift is a high-risk shipping address. This includes P.O. Boxes, prisons, hospitals, and international destinations, especially to known high-risk countries, such as Indonesia and Nigeria. Businesses that ship to addresses such as these, may want to consider using a service such as Google Maps, which offers a street view, to see if the location seems legitimate. For instance, if Google Maps shows that the address in question is a residence in the slums, an order for 15 plasma screen TVs would be highly suspect. If there is any doubt, the customer service team should call the customer to confirm.
Sign #4: The IP of the ordering computer doesn't match that of the credit card
In many cases, a computer's IP will reflect the country where it's receiving its internet service. If the credit card was issued from an American bank but the IP address of the ordering computer is outside the US (particularly in a developing nation), it is a strong indication of fraud. It's best to call the customer in this case to verify that that he or she authorized the order.
Sign #5: The customer orders an abnormally large quantity of high-ticket or resalable goods.
Even though a large order may seem to be cause for rejoicing, an abnormally large order, especially one for high-ticket items or items that are easily resold, may be a red flag for fraud. If it seems too good to be true, it usually is.
Sign #6: The same credit card is used for multiple orders
A legitimate customer may place several orders, especially around the holiday season, but if an unusual number of orders going to the same address were placed at or around the same time, it may be fraud.
Sign #7: The same customer uses multiple credit cards
In a similar vein to #6, an honest customer may use a couple credit cards, but if the customer uses five or more, it is likely a fraudulent order. If there are other suspicious elements to the order, even two credit cards can be worth calling the customer for confirmation.
Sign #8: A customer had multiple credit card declines
Fraudsters often use an automated system to try multiple credit cards until one is accepted. By limiting the number of times the credit card can be declined before the customer is locked out of the checkout process, merchants can help eliminate brute-force fraud such as this.
Sign #9: The e-mail address appears suspect
Fraudulent users will often use free e-mail clients and unusual e-mail addresses composed of random numbers, letter, or foreign words. If the e-mail address looks strange, it is worth investigating the order further.
Sign #10: The customer makes unusual shipping requests
Often, customers who intend to commit fraud will contact the company requesting a private courier of their choosing or another third-party shipping company rather than the mainline shipping methods provided as options on the website. Merchants should be wary of such requests. It is always safest to stick with mainstream shipping services that use tracking numbers and delivery confirmation. They will also frequently request expedited shipping – even if the shipping costs more than the item. Businesses should special attention to these orders.
By reviewing orders each day for one or more of these warning signs, merchants can make great strides toward cutting down on online fraud and thereby reducing their credit card chargebacks. This will not only help maintain a secure merchant account and avoid fees and other penalties, but will let customers know that the business has their best interests in mind as well – a practice that's likely to bring more charges than chargebacks.
About E-Commerce 4 IM
E-Commerce 4 IM offers credit card processing, web marketing, SSL certificates, and hosting for online merchants. They specialize in helping high-risk vendors, such as nutraceutical, weight loss supplement, e-cigarette, and multi-level marketing vendors, obtain credit card processing solutions that meet their business needs.