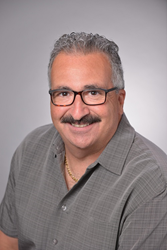 Monroe, CT (PRWEB) October 30, 2014
Dr. Richard Amato, a Monroe, CT dentist, announces that he will be a featured speaker at the 47th annual fall meeting of the United States Dental Tennis Association. The doctor will be discussing the role of the LANAP® protocol as it relates to the future treatment of periodontal disease. The minimally invasive treatment option addresses the issues caused by gum disease in a manner that does not require the use of scalpels or sutures, thereby reducing patient recovery times and increasing the comfort experienced by the patient during the course of the procedure.
The fall meeting of the United States Dental Tennis Association is an opportunity for dental professionals from all over the country to engage in continuing education on a variety of topics relating to the field of dentistry. Dr. Amato, a Monroe, CT dentist who has limited his practice to periodontics, dental implant placement, and laser periodontal therapy, is uniquely qualified to discuss the advancements that have been made that now enable dentists to treat periodontal disease in a minimally invasive manner.
Dr. Amato's lecture on these most recent developments comes at an important time, as the Centers for Disease Control and Prevention (CDC) report that nearly half (47.1 percent) of all American adults suffer from some form of gum disease. Many of these people do not seek treatment, and it has been speculated that one of the reasons so few do is out of fear of an invasive procedure. With the availability of the LANAP® protocol, a minimally invasive treatment option, this fear is no longer founded. Further complicating matters is the fact that there have been many recent studies that link gum disease to other dangerous and life-threatening conditions, such as cardiovascular disease, cancer, and diabetes.
Patients who are enduring periodontal disease and would like to schedule an appointment for a consultation can contact Dr. Amato's office for more information. During a scheduled appointment, the Monroe, CT dentist will be able to discuss the treatment options that may be available, and will be able to explain the nature of the minimally invasive LANAP® procedure and precisely what the procedure entails from beginning to end.
About the Doctor
Dr. Richard Amato is a periodontist and dental implant specialist who provides personalized dental care using the most advanced technology for patients in Monroe, Connecticut. He has placed thousands of dental implants since 1989. Dr. Amato earned a DDS degree from Stony Brook University. He then completed a full time multi-year specialty residency and received his Certificate of Proficiency in Periodontics from Eastman Dental Center at the University of Rochester. He belongs to the one percent of dentists in the USA currently providing the first FDA-cleared laser procedure for gum disease treatment. Dr. Amato is the first and most experienced provider of LANAP® therapy in Fairfield County, Connecticut as well as the only Periodontist to provide the Pinhole Surgical technique in CT. To learn more about Dr. Amato and his dental services, visit his website at http://www.connecticutperiodontist.com and call (203) 712-0917.