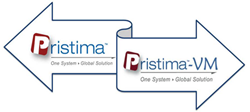 Morris Planes, NJ (PRWEB) October 30, 2014
Xybion Corporation, the leading provider of software, services and consulting for global corporations operating in highly regulated industries announced that BTS Research (formerly BioTox Sciences and Bio-Quant Inc.), headquartered in San Diego, CA has selected Xybion's preclinical software suite, Pristima, to manage all GLP and non-GLP preclinical studies.
BTS selected Pristima as a multi-year Software as a Service subscription with expanded functionality, including on-line clinical pathology to support increased business requirements. With its support for safety pharmacology studies and provided through top tier Software as a Service delivery package Pristima was a direct fit to BTS' growing research offerings. BTS will leverage Pristima In-vivo, Clinical Pathology and Necropsy modules as well as its out-of the box Pristima Reports and statistics. Xybion's validation package, instrument interfacing, user training and personal client support accelerate the system validation and adoption enabling a quick ROI to BTS and serving as a catalyst for its growth strategies.
Dr. Pradip Banerjee, Xybion's President and CEO was quoted, "The Pristima SaaS delivery team has been extremely successful in the past three years and this year in particular has seen both a significant elevation in clients served and number of total users supported by Xybion's services. Ranging from top 5 Pharma to Animal Health to Biotechs to cutting edge preclinical Specialty CRO's such as BTS Research we have seen Pristima's feature package and Xybion's cost-effective delivery strategy combine for a highly compelling offering to clients of varying size and specialty."
"As we are rapidly growing from a mid to a large size CRO, we are very pleased to find Prsitima as an ideal fit for our various preclinical GLP and non-GLP study design needs. This will enhance our capabilities in servicing and providing timely results and reports to our clients. Pristima offers a world class benchmark for reporting data to various agencies including the FDA", Mr. Sami Abunadi, BTS Research President commented.
The Pristima Suite™ is the FIRST fully integrated end-to-end enterprise solution for tracking and managing veterinary facilities and research subjects throughout the preclinical research process. From ordering through the study submission process, the Pristima software platform delivers essential capabilities across the entire drug discovery process to facilitate your entire research program.
ABOUT BTS RESEARCH
BTS RESEARCH, San Diego, CA, is a leading Contract Research Organization (CRO) offering comprehensive services for nonclinical and preclinical studies in their AAALAC accredited vivaria's. BTS Research services encompass toxicology, pharmacology, metabolism, inflammation, regenerative treatments, disease models, surgery models, behavior and safety testing, PK/PD and other customized testing in support of nonclinical drug development for pharmaceutical, biotechnology and medical device companies. Visit http://www.btsresearch.com for more information.
ABOUT XYBION
Xybion is the leading provider of software, services and consulting for global corporations operating in highly regulated industries. Our unique solutions focus on integrated preclinical lab management, early-stage drug discovery, regulatory compliance, GRC, quality management and systems validation.
Xybion's combination of software, business process management, services, validation and staffing enables us to cover a broad spectrum of critical business needs for companies and we deliver our solutions on global scale. Our leadership in this dynamic and ever-changing industry has been a cornerstone of our high-value reputation.