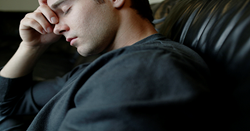 Teen drug abuse opens up a spiral for many other issues.
London, UK (PRWEB) October 31, 2014
Between random drug testing at school and parties and events without adult supervision, today's teens are finding drugs around them a lot easier than they should. How far exactly has the relationship gone between teens and drugs? NoBullying finds answers in an article released today.
Teen drug abuse is becoming more widespread with no signs of slowing down or disappearing. Teens are finding new ways to "get high" without resorting to more common "illegal" ways of buying drugs. From Prescription Drugs to synthetic marijuana, teens are getting high and no one is stopping them. Prescription drug abuse has become an epidemic. Millions of people are arrested, undergo treatment, overdose or become addicted to prescription drug medication. Because of the vast majority of individuals turning to prescription drugs, there is a significant decrease in the use of street drugs like cocaine and marijuana especially among teens and youths.
Prescription drug users might not be aware of one important piece of fact. All medications have some risks and side effects. However, the biggest side effect is addiction. Becoming addicted to uppers, downers, pain relievers, and other similar medications presents a problem for people who are recovering alcohol addicts, or prior drug users. First time prescription users might be lucky enough not to get addicted, but there are some people that are not so lucky.
There are many teens who think that synthetic marijuana is a legal substitute to traditional marijuana. As studies have been shown as to the medical benefits of marijuana and public perceptions of marijuana change, more and more people are flocking to the synthetic version as a legal way to get high and not to treat certain medical conditions as it was originally supposed to.
It is quite easy for parents to notice signs of teen drug abuse regardless of the drug abused. There is a chance of paranoia, being easily agitated and increased anxieties. Drug abuse also increases heart rate, causes sweating and uncontrollable body movements. Teens are either too reclusive or too outgoing; a parent of a teen drug abuser once put it as "Seemed like he couldn't get out of the house fast enough every morning."
Ciaran Connolly, Co Founder of NoBullying says "Teen drug abuse opens up a spiral for many other issues. From sexual assault to academic underachievement and unwanted pregnancies, Teens on drugs will hurt their future instead of building it."
He added that parents and teachers should make a point to educate the younger generations about the sad outcome of bullying online. According to Connolly, it is quite imperative to press for more firm laws condemning all acts of cyber bullying and cyber harassment.
NoBullying.com features many pages dedicated to parents, teens, teachers, health professionals as well as posts related to cyber safety and the latest news about law making concerning curbing Bullying worldwide as well as inspirational Bullying Poems and famous Bullying Quotes.
The website regularly updates its bullying statistics and cyber bullying statistics as it is essential to understand how widespread the bullying epidemic is. It also regularly runs cyber bullying surveys and questionnaires to get recent updated statistics on everything related to cyberbullying.
He also added that anyone suffering from bullying in any form or way can always find advice and help on the NoBullying website – but if anyone is suffering from severe bullying or cyber bullying, the best thing is to talk to someone locally – a parent, teacher or local organization that has been set up to help with specialized councilors to deal with this topic.