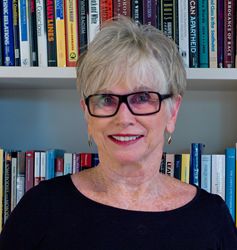 Atlanta, Georgia (PRWEB) October 30, 2014
Jeannie Oakes, Presidential Professor Emerita in Educational Equity at the University of California, Los Angeles (UCLA) and president-elect of the American Educational Research Association, will speak at the 26th annual Benjamin E. Mays Lecture on Nov. 5, at 6:30 p.m. in the Georgia State University Speakers Auditorium (44 Courtland St.).
This event, hosted by the Alonzo A. Crim Center for Urban Educational Excellence, is free and open to the public. A reception will be held from 5:30-6:30 p.m.
Oakes founded UCLA's Institute for Democracy, Education, and Access, the University of California's All Campus Consortium on Research for Diversity and Center X, UCLA's urban teacher preparation program. In 2014, she completed a six-year term at the Ford Foundation as director of educational opportunity and scholarship programs worldwide. Her scholarship examines the effect of social policies on the education of low-income students of color, and it investigates equity-minded reform. Among Oakes's numerous books, articles and chapters, "Keeping Track: How Schools Structure Inequality" was named one of the 20th century's "most influential" education books and "Becoming Good American Schools: The Struggle for Civic Virtue in Education Reform" won AERA's Outstanding Book Award.
"This year is the 60th anniversary of the historic Brown v. Board of Education decision and the 50th anniversary of the Civil Rights Act and the Mississippi freedom summer. It seems only fitting that this year's Mays lecturer exemplify scholarship in the service of positive societal change," said Brian Williams, Crim Center director. "For the past 30 years, Dr. Oakes's work has contributed significantly to the advancement of excellence in urban education, particularly for children who live in impoverished communities or belong to politically marginalized racial, ethnic or immigrant groups."
Benjamin E. Mays was a minister, educator, sociologist, social activist and the president of Morehouse College in Atlanta from 1940 to 1967. He also was president of the Atlanta Public Schools Board of Education and supervised the desegregation of Atlanta's public schools. The annual Mays Lecture encourages the discussion of issues facing urban educational leaders, honors the memory of Mays and promotes his philosophy of excellence in the education of those typically least well served by the larger society.
For more information about the lecture, e-mail cueeinfo(at)gsu(dot)edu or call 404-413-8070.