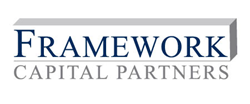 There is no better assembly of quality machinists, blue chip customers, and best-in-class work practices than can be found at Anthony Machine
San Antonio, TX (PRWEB) November 03, 2014
Framework Capital Partners, an investment firm founded by proven leaders in the energy industry, has completed the acquisition of Anthony Machine. Founded in 1946, Anthony Machine is South Texas' longest standing machine shop serving the oilfield with quality, precision-machined parts.
"Anthony Machine is simply the most admired machine shop in South Texas with almost 70 years of experience serving the most successful companies in the energy industry," said Jerry McGee, Managing Partner of Framework Capital. "We are fortunate to have reached this milestone and look forward to continuing the legacy of providing the highest quality parts with the hallmarks of best-in-class reliability, service and value."
Anthony Machine is the largest machine shop in San Antonio and has been in its present location in the industrial district for over 6 decades. Originally founded by David Anthony, the company has been in the same family for three generations. Now, as part of Framework Capital, it will operate with the investment firm's proprietary method of Building Great Businesses™ including the Strategic Framework aligning the company and Operational Framework resulting in disciplined execution.
"There is no better assembly of quality machinists, blue chip customers, and best-in-class work practices than can be found at Anthony Machine," said McGee. The company will continue to operate at its existing 50,000 sq. ft. facility and operate under the brand, Anthony Machine.
About Anthony Machine
Anthony Machine provides high-precision parts to service companies and OEMs serving the Energy, Aggregate and Transportation industries. With an operating history spanning almost 70 years, Anthony Machine is the largest, most respected machine shop in South Texas. More information can be found at http://www.anthonymachine.com.
About Framework Capital Partners
Framework Capital is an investment firm that Builds Great Businesses™ by focusing leadership on alignment and execution and working alongside to encourage or assist them when necessary. Framework provides capital investment and operational know-how that results in a highly-engaged workforce. Framework is headquartered in Houston, Texas with offices in Newport Beach, California and Henderson, Nevada. Additional information can be found at http://www.frameworkcapitalpartners.com.
For more information:
Molly Risak
Framework Capital Partners
molly.risak(at)frameworkcapitalpartners(dot)com
(949) 636-4756