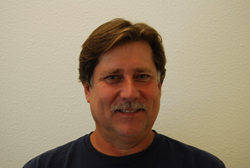 Whatever your needs are, we can work with you to figure out the best solution. We will help you create your dream fence
Los Osos, CA (PRWEB) October 31, 2014
Coast Fence has been serving the Central Coast of California since 1998, specializing in a broad range of fence styles from chain link to wood, vinyl and everything in between. Based in northern San Luis Obispo County, the company is now expanding into Los Osos. As one of the most experienced commercial and residential fence contractors in San Luis Obispo County, the experts at Coast Fence have the ability to help customers create their dream fences, whatever their needs are.
"Los Osos, which presents a different set of needs from the North County or elsewhere in the county, is not new territory for us, but we are expanding our client base there," Coast Fence owner Mike Piwowarski said. "You can count on us for a top-notch fence installation in Los Osos or anywhere along the Central Coast of California."
Personalized plans for specific fencing needs
Coast Fence's philosophy is that each fence is unique and the staff provides each customer with a personalized plan to fit their specific needs: a residential fence to improve a home's value and appearance, a wood fence to surround a sprawling ranch, a high-quality security fence for the business owner.
"Good fences serve many purposes on a property and can add visual appeal and value to a home or business," Piwowarski said. "A fence can effectively delineate property borders, serve as a safety barrier and keep pets and children from wandering into the street. Whatever your needs are, we can work with you to figure out the best solution. We will help you create your dream fence."
Services provided by Coast Fence include:

Residential fence install and repair
Commercial fence install and repair
Gate install and maintenance
Ranch fencing
Pool fencing
Chain link fencing
Custom iron work
Iron pedestrian gate
Vinyl picket
Vinyl privacy fence
Deer and wire fencing
Iron vehicle gate
Three rail vinyl fence
Wood fence
More about Coast Fence
Coast Fence owner Mike Piwowarski has lived in Atascadero, California since 1991. He has been a contractor since 1998 when he noticed a need for "an honest and fair fence installer." He started Coast Fence with the goal of providing quality craftsmanship at reasonable prices.
To request a free estimate, call (805) 459-4480 or (805) 434-8808, send an email to coast_fence@hotmail.com or go to http://www.coastfence.net. Coast Fence's business office is open Monday through Friday from 8 a.m. to 5 p.m. Coast Fence can also be found on Google+, Facebook and Yelp.
Coast Fence
8010 El Retiro
Atascadero, CA 93422
(805) 459-4480