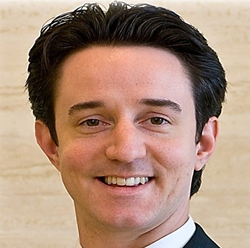 Fulton, MD (PRWEB) November 04, 2014
PSG Clarity, a leading east coast financial planning and advising company servicing middle income clients and federal employees announced today that vCita LiveSite successfully manages its online client communications. Due to the company's unprecedented success in delivering superior service to its clients, PSG Clarity is sharing the vCita program to other small businesses to help enhance and accelerate other service businesses. PSG Clarity integrated vCita LiveSite into its website early in 2014 and considers the software pivotal in delivering exceptional service its clientele.
"vCita LiveSite is ideal for small businesses such as barber shops, beauty salons or other professionals, as well as mid-sized offices where clients' may leave messages after hours trying to get an appointment, such as independent financial planning offices," said Brian Kuhn, CFP, CLU, CLT and certified financial planner in Fulton, Maryland. "With vCita, we are able to differentiate ourselves by providing exceptional service to our clients 24/7."
vCita LiveSite is an online gateway where clients communicate, schedule appointments, pay invoices, share documents and perform other self-service functions through a traditional website. LiveSite offers small businesses a web-to-end solution, capturing online visitors from first contact through payments and invoicing—anytime, from anywhere on any device. Returning clients can access all account information through the vCita LiveSite portal and are notified of account changes or messages. Unlike a traditional software programs, vCita integrates processes that many sole-proprietors and mom-and-pop businesses avoid doing and yet, cannot afford to hire additional personnel to take care of these issues.
"Clients can schedule appointments at their convenience, and I no longer spend hours playing phone tag to schedule time," continues Kuhn. "vCita even offers a mobile app that can be easily integrated with social media and email. This means that my clients calling from their cell phone or while on PSG Clarity's website using their tablet can easily schedule an appointment with me and I am notified immediately. With vCita, I can provide the level of service my clients deserve."
vCita LiveSite includes an interactive calendar for online scheduling, convenient online credit card payments and customizable invoice forms, messaging and click-to-call capabilities. vCita CRM automatically captures contact data so businesses can better manage their clients. The professional upgrade platform includes customization to match your website and the team upgrade integrates the entire program for each member.
To learn more about PSG Clarity financial planning and to experience exceptional service, contact Brian Kuhn at 301-543-6035, email bkuhn@psgplanning.com or visit http://www.psgclarity.com. To learn more about vCita, visit http://www.vCita.com.
About vCita
vCita (http://www.vcita.com) is the leader in web engagement software for small business. The vCita LiveSite platform redefines small business by driving more opportunities from the web, mobile, email and social. Businesses can extend their brand, drive more clients to engage and deliver amazing service with the LiveSite portal. The self-service portal offers messaging, online scheduling, payments, invoicing and file sharing anytime, on any device. vCita increases the effectiveness of any web presence, strengthens customer relationships and provides a personalized experience clients have come to expect. Visit vCita at http://www.vcita.com, email sales(at)vcita(dot)com or call 855.824.8244.
About PSG Clarity
PSG Clarity (http://www.http://www.psgclarity.com) is a unique financial planning firm serving non-wealthy clients to achieve long- and short-term financial goals. The PSG Clarity platform offers the resources of a high net worth wealth management firm to clients, with no investment minimums or the intimidating structure of large brokerage houses. The PSG Clarity team offers assistance in the personal finance categories of budgeting, investing, retirement projections, estate planning, tax planning, insurance protection among other areas. Visit PSG Clarity at http://www.psgclarity.com, email Info(at)psgclarity(dot)com or call 301-543-6035.
vCita, the vCita logo and LiveSite are trademarks of vCita.
Planning Solutions Group, LLC is a wealth management firm in Fulton, MD Securities offered through Triad Advisors, Member FINRA / SIPC. Advisory Services offered through Planning Solutions Group, LLC. Planning Solutions Group, LLC is not affiliated with Triad Advisors. PSG Clarity is a division of Planning Solutions Group, LLC.