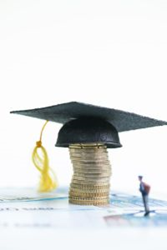 Cerritos, California (PRWEB) November 01, 2014
Santiago Salazar was raised in Orange, California and attended public school his entire life. His parents immigrated to the United States and worked hard to make sure their three boys were properly dressed, mannered, and educated. He comes from humble roots and would appear to be like any other 29 year old, says Chris Apodaca, Director of Business Development for Broadview Mortgage Long Beach.
Mr. Salazar enjoys going to the beach, discussing politics, and grabbing a beer with friends. His overall demeanor is friendly and outgoing, just your typical nice guy. One fact he humbly fails to mention is that he is receiving his PhD in Genetics from Yale University.
Salazar will be the first of four speakers invited by the Broadview Scholar Program to address ABC Unified School District's students. The goal of the series is to stress the importance of Science, Technology, Engineering, and Mathematics (STEM) fields, a hot topic in public and private education circles, adds Apodaca.
"Santiago is passionate about his work, he didn't hesitate when I sent him the invitation," says Apodaca who is organizing the event, "his story will encourage and enlighten students. I'm grateful that he agreed to do this."
The location of the presentation is still being discussed but the first engagement is set to take place in December.