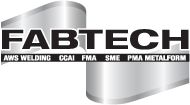 Rice Lake, Wis. (PRWEB) October 31, 2014
Rice Lake Weighing Systems' Measurement Systems International (MSI) brand of overhead weighing products will take part in Fabtech 2014 November 11-13th for North America's largest metal forming, fabricating, welding and finishing event in Atlanta, Ga.
Rice Lake will showcase their comprehensive line of MSI industrial electronic scales, tension dynamometers, RF wireless data acquisition and signal processing systems. Engineered flexibility allows MSI to respond to a diverse range of applications, standard products and various industries, including aerospace, agriculture, aluminum, forestry, marine, medical, mining, nuclear, petrochemical, transportation, utility, iron and steel.
MSI's new products, MSI-8000HD and TranSend™, will be highlighted by Rice Lake at Fabtech 2014 booth B5005.
The MSI-8000HD, fully compatible with all MSI RF equipped ScaleCore™ based crane scales and dynamometers, provides utmost versatility for any application requiring a heavy duty remote display with durable features and high quality specifications. The MSI-8000HD can be also be used as a fully functional weigh meter with the optional inclusion of a precision 24-bit A/D and has RF capability to transmit data to a secondary MSI-8000 or non-A/D MSI-8000HD.
TranSend transforms the signal of one or more load cells and sends that data wirelessly to a receiving unit with durable features and high quality specifications. TranSend is fully compatible with a broad range of receiving devices including MSI-8000, MSI-8000HD, any other digital weight indicator, PC, PLC, or other industrial device.
Measurement Systems International is a brand of Rice Lake Weighing Systems, a family-owned, ISO 9001 certified corporation based in the United States. Headquarters, metrology laboratory and main manufacturing plant are located in Rice Lake, Wisconsin with facilities throughout the world including North America, South America, India and the Netherlands.