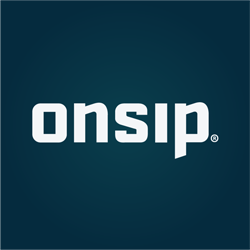 With their breakthrough WebRTC solution and unique approach to pricing their Hosted VoIP services, OnSIP adds scope and choice to the Telecom Brokers portfolio
New York, NY (PRWEB) November 03, 2014
Cloud PBX provider OnSIP and master agent Telecom Brokers today announced a new partnership to offer next-generation communications solutions to businesses nationwide through their network of agents. Telecom Brokers selected OnSIP, a leading communications provider to over 30,000 businesses, for its unique pay-as-you-go pricing plans, BYOD flexibility, as well as its breakthrough features such as InstaCall.
Winner of TMC's 2014 Communications Solution Product of the Year Award and highlighted this year by Forbes.com and CRMBuyer.com, OnSIP InstaCall empowers any company to add one-click video sales and support to their websites. With the simple addition of an InstaCall button script to a webpage, businesses can harness the power of seamless and substantive video communication and new marketing intelligence— no downloads, plugins, or dialing required. Built on the latest browser technologies, including WebRTC, InstaCall is interoperable with OnSIP's full suite of hosted PBX features and the PSTN.
"With their breakthrough WebRTC solution and unique approach to pricing their Hosted VoIP services, OnSIP adds scope and choice to the Telecom Brokers portfolio," said Vice President of Telecom Brokers Nancy Ridge. "We are excited to bring these new solutions to our Agent Partners."
Telecom Brokers was recently ranked in Orange County Business Journal's 2014 list of Top 30 Telecommunications Companies amongst other companies including Windstream, TelePacific, and Level3. The full service master agency offers phone service, Internet, MPLS, Cloud Computing, and other services to businesses across the country. Telecom Brokers's extensive portfolio contains 60+ service providers worldwide.
"We are thrilled to announce this partnership with Telecom Brokers," said Mike Oeth, cofounder and CEO of OnSIP. "Great partnerships come out of shared values and vision. Our companies believe in providing innovative solutions that help end customers not only run, but grow their businesses. Together, we will support Telecom Brokers agents with the expertise, training, and customer care needed to successfully deliver those solutions."
Headquartered in Manhattan, OnSIP has provided business VoIP services since 2004 and owns and operates its own technically-advanced, reliable platform. The company is an early adopter and supporter of WebRTC, an open sourced project originally started by Google, that allows for plugin-free, peer to peer audio, video, and data transfer in the browser. For custom and deeply integrated solutions, OnSIP offers APIs and has built CRM integrations for popular platforms such as Zendesk, Salesforce.com, and Highrise. OnSIP has been awarded a patent entitled "System and Method for Geographic SIP Scaling," U.S. Patent Number 8,650,243, issued on February 11, 2014.
"We are particularly pleased to partner with OnSIP as I met Nicole Hayward, vice president of marketing for OnSIP, through Women in the Channel," said Ridge. "This is the perfect example of how being a WiC member helps our business grow."
For more information about reselling OnSIP through Telecom Brokers, contact the master agency here.
About OnSIP
Founded in 2004, OnSIP is a leading provider of real-time communications (RTC) services to over 30,000 businesses. OnSIP® Hosted PBX customers enjoy the benefits of an on-demand phone system without the traditional high cost, burden, and inflexibility. The company also offers a cloud platform and simple APIs for developers to rapidly and affordably build RTC applications of their own. For more information, visit http://www.onsip.com.
About Telecom Brokers
Founded in 1998, Telecom Brokers is a full service Master Agency offering Phone Service, Internet,
MPLS, Cloud Computing, and other services to businesses across the country. Telecom Brokers'
extensive list of service offerings includes over 60 carriers providing Phone Service, Internet, MPLS,
cloud computing and other communication related products to businesses across the country. For more information, visit http://www.telecombrokers.com.