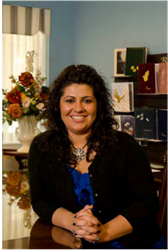 Funeral Director, Ashley Fryer, recently received Celebrant certification.
McMurray, PA (PRWEB) October 31, 2014
Beinhauer Family Funeral Homes and Cremation Services has recently provided advanced educational training for funeral director, Ashley Fryer, at the In-Sight Institute of Celebrant Training.
"Ashley's certification as a funeral celebrant enhances her existing ability as a funeral director," said Rick Beinhauer, owner of Beinhauer Family Funeral Homes. "In dealing with families who have lost a loved one, Ashley's advanced training allows her to celebrate the life lived and create special memories for cremation and burial families alike."
Celebrants are individuals who have the desire to meet the needs of individual families, providing a meaningful service that personally reflects the deceased's lifestyle. Ashley offers an alternative for those families without a clergy person. Celebrants utilize unique songs, music, experiences and stories for those who attend the service incorporating those personal and special touches.
Beinhauer's tailors its efforts towards providing as many options for families as possible. Celebrants are excellent paths for those who choose to take a more personal route, and Beinhauer's is excelling with these options, with two and counting certified Celebrants.
There are seven items that the Celebrants at Beinhauer's focus heavily on for the needs of the family:
1. A safe place to grieve
2. Participation of the family
3. Demonstrate a connection of the family and the deceased to their roots
4. Offer ceremony and traditions where words fail
5. Expose the family to the reality of the death
6. Allow time for the family to demonstrate the significance of the person who passed in relation to each of their lives and community
7. Be a presence of knowledge and expertise for the family to turn to
For more information on Beinhauer Family Funeral Homes, please visit http://www.beinhauer.com.
About Beinhauer Family Funeral Homes:
Beinhauer Family Services is a family-owned funeral, cremation and cemetery service provider that has cared for families in Allegheny and Washington County communities since 1860. The Beinhauer family prides themselves on trust, integrity, compassion and value.
###