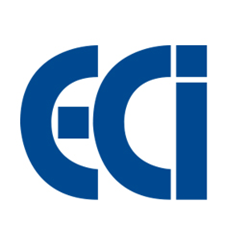 Elkhart, IN (PRWEB) October 30, 2014
Electronic Commerce, Inc. (ECI®), an award-winning leader in Human Capital Management software applications, welcomes two new sales team members who will further the company's national reach. John Thompson, formerly a sales executive with NuView, and Joseph Pickler, whose resume includes working as a sales executive for NuView and Lawson, join ECI as Solutions Consultants.
"Our aggressive corporate growth model requires we expand our sales team to meet our objectives," said Sam Fessenden, ECI Vice President of Sales. "Our new team members bring high-level experience and are well-equipped to better engage the Northeastern and Southern markets."
John Thompson, based in New Hampshire, is an industry professional with more than 25 years of successful ERP and HCM sales, channel and sales management experience, focusing on the enterprise and mid-markets. He earned a Bachelor of Arts degree from the University of Rhode Island and spent three years in the U.S. Army Infantry as a rifle platoon leader and battalion adjutant. Thompson represented NuView as a sales executive for the last four years, selling their multi-national HCM and payroll solutions to the mid-market.
Joseph Pickler, based in Tennessee, brings cross-industry experience as a systems analyst and software developer in the distribution, transportation, healthcare, retail and education verticals, as well as extensive experience in sales and management of HCM across the U.S. He also spent time as Sales and Marketing Director of a healthcare ERP software company. Pickler holds a Bachelor of Science degree from the University of Tennessee.
"We offer these two industry veterans a warm welcome to the ECI team, and look forward to expanding our reach throughout the Northeast and the South," said Jeff Lacy, ECI President and CEO. "There is a growing need for Human Resource Information Technology and the expansion of our sales department means we are even more proactive in helping HR professionals achieve optimized outcomes with our cloud-based HCM software."
About ECI
Specializing in Human Capital Management solutions, ECI® created its Empower software to provide mid-sized companies with a web-based, fully unified platform that covers the entire employee lifecycle. Users can seamlessly transition from one HR task to the next inside a secure, single database. Leveraging cloud-based, SaaS (Software as a Service) deployment, single sign on access and a variety of user-friendly features, Empower delivers the ability to streamline communication, automate workflows and simplify the user experience across a full scope of employee administration requirements. ECI has earned several awards, but is most proud of a 97% client retention rate. Learn more at http://www.ecipay.com or call 800-320-9530.
For additional information, please contact:
Leanne Phillips
Director of Marketing
Electronic Commerce, Inc.
2810 Dexter Drive
Elkhart, IN 46514
574-970-4400
lphillips(at)ecipay(dot)com