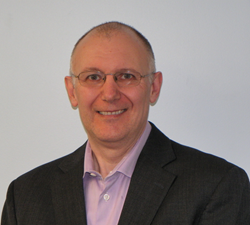 Toronto, Canada (PRWEB) October 31, 2014
Navvia, a leader in ITSM software and services, is proud to announce their survey results live webinar will be held on Thursday, November 6, 2014 at 1 p.m. EST. The survey is a valuable and informative event for the ITSM industry as it identifies critical trends in IT service management. The results webinar also helps pinpoint opportunities for improvement and is used as a benchmark for many senior executives and service management professionals.
David Mainville, CEO and co-founder of Navvia says, ""We started this survey 9 years ago to help us roadmap services for our clients and to make sure, as a business, we were focusing on the right areas. We soon realized that businesses globally are always looking to benchmark and learn from their peers and then decided to conduct these webinars annually so we could share our findings with the broader ITSM community."
Stephen Mann, independent ITSM industry pundit, and Roy Atkinson, senior writer at HDI and industry analyst at large will serve as panelists, adding their thoughts and opinions to the survey results webinar.
Anyone interested in attending the event can register here.
Navvia has been helping the Fortune 1000 take the complexity out of IT service management for more than 15 years. Navvia offers innovative software that is changing the ITSM industry by providing tools, templates, mentorship and training designed to lower implementation costs, while offering a full range of ITSM consulting services for when a little help is needed.