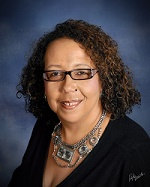 Greensboro, NC (PRWEB) November 11, 2014
The NBCC Foundation, an affiliate of the National Board for Certified Counselors, Inc. (NBCC), recently awarded a 2014 NBCC Foundation Board Certified Coach (BCC) tuition assistance program scholarship to Lynn Ruffner, of Shaker Heights, Ohio. The goal of this scholarship program is to increase the number of available Board Certified Coaches. Ruffner will receive up to $3,000 to cover the costs of an approved BCC training.
Ms. Ruffner holds a master's degree in counseling from Cleveland State University in Ohio and has undertaken doctoral studies in human services administration at Walden University. She is licensed by the state of Ohio as a professional counselor and credentialed by the Center for Credentialing & Education (CCE) as a Global Career Development Facilitator (GCDF), Distance Credentialed Counselor (DCC) and Distance Credentialed Facilitator (DCF).
Having worked for over 30 years as a counselor, coach and college professor, Ms. Ruffner is committed to helping others and giving back to the community. Currently, she is in private practice as a career coach and counselor and is authoring a book on choosing the right network marketing or home-based business based on career traits. Ms. Ruffner is active in her community, serving as a city council member. In her free time, she enjoys reading and traveling.
For more information or to make a donation, visit http://www.nbccf.org. CCE, a platinum sponsor of the Foundation, provides the grant funding for this award. More information about the BCC and other CCE credentials is available at http://www.cce-global.org.
###
About the NBCC Foundation
The NBCC Foundation is an affiliate of the National Board for Certified Counselors (NBCC), based in Greensboro, North Carolina. NBCC is the nation's premier professional certification board devoted to credentialing counselors who meet standards for the general and specialty practices of professional counseling. Currently, there are more than 56,000 National Certified Counselors (NCCs) in the United States and more than 50 countries. The Foundation's mission is to leverage the power of counseling by strategically focusing resources for positive change.