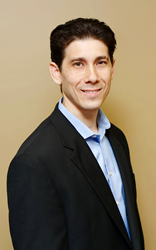 "The application of 3D printing technologies to manufacturing is rapidly expanding into product development and supply chain areas
(PRWEB) November 04, 2014
Sign up today http://pages.national.edu/3D-Technology.html for the new specialized certification program launched for 3D printing career for use in product development and manufacturing designed for managers, supervisors, and a workforce seeking better employment opportunities with higher compensation.
Austin, Texas based Roueche Graduate Center of National American University launches beginning January 20th 2015 an 8-course certification program covering all job related production aspects of 3D printing technology from CAD design, 3D printing machine maintenance, leading engineering and technology in additive manufacturing, 3D printing and supply chain redesign, 3D printing additive manufacturing technologies, practical applications laboratory workshop, customized product development and commercialization, and managing corporate 3D printing entrepreneurship.
"The application of 3D printing technologies to manufacturing is not well documented but is rapidly expanding into product development and supply chain." says Shane Patience, Chemical Engineer and Professor of 3D Printing Technology Applications to Manufacturing.
However, there presently exists a major shortage of managers, supervisors and a workforce educated in 3D printing technologies to support this expansion and scalability.
Registration is now open for 3D Printing courses starting in Austin, TX. the week of January 20, 2015. For the enhanced personalized customization and to allow extended time spent on the practical use of the seven major 3D printing technologies covered by the course content, class size is limited to 35 participants with classes meeting once a week for 4 hours for 6 weeks. Registration and additional information and about the "Innovation and Commercialization of 3D Printing Technologies" program and registration information may be found at: http://pages.national.edu/3D-Technology.html
The Roueche Graduate Center at National American University offers Executive Education classes that feature unique and compelling topics designed to help you and your Medium Sized Business succeed. Check out the following courses that aid in career, professional, and personal development for managers, supervisors, and workforce participants.

Innovation and Commercialization of 3D Printing Technologies
International Marketing
New Product Development & Management
Services Marketing
Strategic Human Resource Marketing
Global Financial Markets and Institutions
Managing International Trade
Doing Business in Latin America
Business Government Relations in a Global Context
Managing in the Global Business Environment
Corporate Social Responsibility in a Global Context
For more information about RGC Medium Sized Company specific Executive Education programs call 512 813-2330 or visit http://www.national.edu/continuing-education/ and select 'Executive Education.'
About the Roueche Graduate Center at National American University
The Roueche Graduate Center at National American University in Austin, Texas offers a range of graduate business programs, a Doctorate of Education in Community College Leadership, and Executive Education programs for innovation and high-growth industries. National American University is a regionally accredited, proprietary, multi-campus institution of higher learning offering associate, bachelor's, master's, and doctoral degree programs in technical and professional disciplines. Accredited by The Higher Learning Commission and a member of the North Central Association of Colleges and Schools, NAU has been providing technical and professional career education since 1941. Today, NAU offers degree programs in traditional, online, and hybrid formats, which provide students increased flexibility to take courses at times and places convenient to their busy lifestyles.