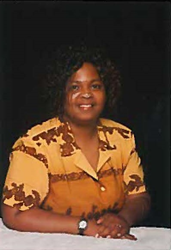 Greensboro, NC (PRWEB) November 13, 2014
The NBCC Foundation, an affiliate of the National Board for Certified Counselors, Inc. (NBCC), recently awarded a 2014 NBCC Foundation Board Certified Coach (BCC) tuition assistance program scholarship to Lisa Connors, of Temple Hills, Maryland. The goal of this scholarship program is to increase the number of available Board Certified Coaches. Connors will receive up to $3,000 to cover the costs of an approved BCC training.
Ms. Connors is a grief and bereavement counselor for a local palliative care and hospice organization in Maryland, where she is licensed as a clinical professional counselor. She received her Bachelor of Social Work from the University of North Carolina at Greensboro; Master of Divinity from Howard University in Washington, DC; and Master of Arts in professional counseling from Liberty University in Lynchburg, Virginia. At present, Ms. Connors is pursuing her Ph.D. in psychology at Walden University. She holds the National Certified Counselor (NCC) from the National Board for Certified Counselors.
Ms. Connors has extensive experience working with diverse underserved and unserved individuals affected by homelessness, incarceration, mental health disorders, substance abuse, violence, trauma, and other serious issues. She currently serves on the board of directors for the Maryland Counseling Association. Her goal as a Board Certified Coach (BCC) is to advance her current work as a community and faith leader by serving, coaching and empowering individuals who have been ostracized and stigmatized. Ms. Connors plans to work with these specific populations to help them address barriers and live abundant and purpose-filled lives.
For more information or to make a donation, visit http://www.nbccf.org. CCE, a platinum sponsor of the Foundation, provides the grant funding for this award. More information about the BCC and other CCE credentials is available at http://www.cce-global.org.
###
About the NBCC Foundation
The NBCC Foundation is an affiliate of the National Board for Certified Counselors (NBCC), based in Greensboro, North Carolina. NBCC is the nation's premier professional certification board devoted to credentialing counselors who meet standards for the general and specialty practices of professional counseling. Currently, there are more than 56,000 National Certified Counselors (NCCs) in the United States and more than 50 countries. The Foundation's mission is to leverage the power of counseling by strategically focusing resources for positive change.