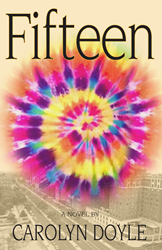 "Carolyn Doyle is the perfect individual for whom the aspiring writer in historical fiction can connect,"
Palisades, NY (PRWEB) November 03, 2014
Don Bracken, Publisher of History Publishing Company has announced that his company has entered into an agreement with SkyDance Publishing, a co-publisher of historical fiction and memoirs, to publish recommended titles processed by that company in a new imprint "Golden Horizons."
Carolyn Doyle, Publisher of SkyDance Publishing and previously the Managing Editor at History Publishing Company, is a former fashion designer, screenwriter and author. She launched Skydance Press to enable aspiring authors working in the historical fiction genre to achieve recognition. Setting the tone for the style she prefers to work with, Carolyn Doyle wrote a novel "Fifteen, " a period piece set in the 1960's and it received excellent reviews from Kirkus.
Packaging her previous experience as a managing editor, designer and creative writer, Doyle is reaching out to the author who is perplexed by the fast moving changes in publishing today and the emerging author looking to rise to the surface. A creative writer at heart and a business woman with a wealth of experience, she has a cabinet of tools from which to choose to help the newcomer succeed in novel writing from editorial overview and book production to the vitally important business of marketing.
"Carolyn Doyle is the perfect individual for whom the aspiring writer in historical fiction can connect," said Don Bracken. "She has experience in many aspects of the publishing and entertainment fields that consistently makes demands for creative writing with an emphasis on history. We look forward to working with her on many of her projects."
Carolyn Doyle is a graduate of the Fashion Institute of Technology in New York. She also studied screenwriting at NYU and creative writing at The New School also in New York City. She resides in Piermont, New York.