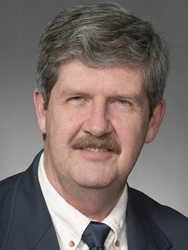 Arlington, VA (PRWEB) October 31, 2014
ENVIRON, an international environmental, health, safety and sustainability consultancy, announced today that Dr. Harvey Clewell III has rejoined the firm as a Principal Consultant and will work closely with senior professionals in ENVIRON's Health Sciences practice. Dr. Clewell will also continue to serve at The Hamner Institutes for Health Sciences (The Hamner) in Research Triangle Park, North Carolina, where he is Director, Center for Human Health Assessment.
This new formal collaborative relationship between ENVIRON and The Hamner continues a successful history of partnering on various research and assessment projects. In fact, Dr. Clewell served as a Principal at ENVIRON for 12 years before joining The Hamner in 2005. This relationship also brings increased scientific expertise to ENVIRON through The Hamner's partnerships with academia, industry and government, as well as their translation of innovative life sciences and biomedical research through the development and integration of cutting-edge safety science predictive technologies.
Stephen Washburn, ENVIRON's Chief Executive Officer, noted the benefits to both organizations of the new working arrangement with Dr. Clewell. "In addition to Dr. Clewell's very accomplished background, ENVIRON and our clients benefit by having greater access to both the high-quality academic research The Hamner conducts and its state-of-the-art laboratory. ENVIRON's continuing focus on strategic, practical and innovative solutions to help our clients address their most complex issues also plays an important role in accelerating the cutting-edge research and development that The Hamner undertakes."
Dr. Clewell is internationally recognized for his achievements in developing innovative quantitative risk assessment models and for his pioneering work in the field of physiologically based pharmacokinetic (PBPK) modeling. In 2007, the Society of Toxicology recognized Dr. Clewell with the Arnold J. Lehman Award for major contributions to chemical safety and risk assessment. Dr. Clewell's expertise complements ENVIRON's depth in human toxicology and epidemiology and will enhance the breadth of risk evaluation services the firm can provide to clients. His experience in the application of results from cutting-edge in vitro and other laboratory investigative approaches to the risk assessment process will be particularly valuable given the growing demands for human health evaluations that integrate all of the available data for chemicals.
Dr. Clewell said, "I look forward to working with ENVIRON and its clients to address increasingly complex challenges related to protecting human health whether in consumer products, the workplace or the environment. The firm's high standards, and its close working relationship with clients, The Hamner Institutes, and other parties ensures that scientifically correct and optimal solutions are implemented."
# # #
Editor's Note: When referring to ENVIRON, use all capital letters, which is the firm's registered trade name.
About ENVIRON: An international consultancy, ENVIRON works with clients to help resolve their most demanding environmental and human health issues. Clients around the world benefit from our unique ability to bring clarity to issues at the intersection of science, business and policy. The firm's interdisciplinary network of more than 1000 consultants operates from more than 90 offices in 22 countries.
Website: http://www.environcorp.com